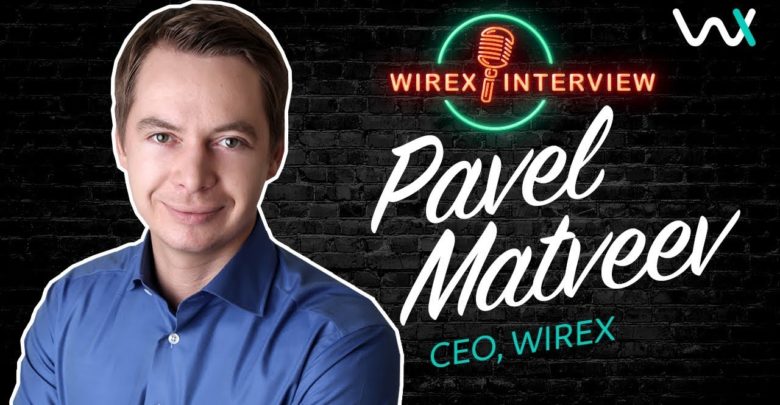 Pavel Matveev, the CEO of Wirex, a crypto wallet, exchange, and payment solution, talked with LearnBonds.com about the cryptocurrency market and how their company continues to grow.
He has mentioned what new products Wirex could be exploring in the future and how staking might be the next trend in the cryptocurrency industry. Matveev has also shared his views on Facebook's Libra and the regulatory environment in the sector.
Cryptocurrencies Will Be Embraced by Traditional Card Payments Companies
Pavel Matveev explained they are currently working in order to become fully regulated in Japan. This is one of the most important markets for cryptocurrencies.
At the same time, he mentioned that Wirex is currently a regulated entity and one of only 3 crypto-friendly companies to hold an FCA license in the UK.
Moreover, he stated that Visa and other card payment organizations are threatened by the growth and expansion of cryptocurrencies. On the matter, he commented:
"I think traditional card payment companies will start to embrace cryptos more, especially with the rise of stablecoins, and it will be embraced as it becomes more mainstream."
Mr. Matveev has also talked about crypto wallets. He said he believes that when regulations become more standardized over the next five years, some wallets will disappear while ethical ones will survive.
About Facebook's cryptocurrency Libra he declared there is not enough information about how it could be regulated. However, he feels Libra is a good thing for the whole crypto industry.
Finally, he said that they could eventually start offering cryptocurrency loans or savings accounts in the future. Moreover, he mentioned that staking is the current trend in the blockchain world.
The full interview can be read here:  https://learnbonds.com/news/wirex-ceo-obtaining-japanese-regulation-and-offering-crypto-loans-in-future/