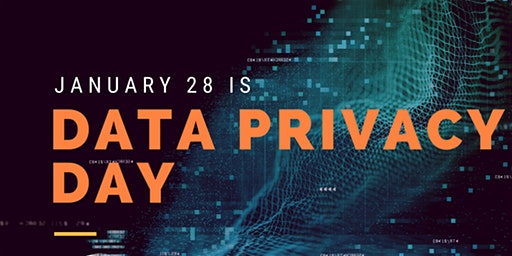 As a business owner, you are responsible for taking good care of your customers' data all year long. But since the January 28th is Data Privacy Day, it can be a good reason to review your current situation and strengthen the protection. 
Be Up To Date
You should start from the ground up by taking care of all the software you use. Update your operating system, web browser, and security software. Any of them can become a backdoor to your information if they aren't set up correctly. It would be best to check them regularly to be sure that everything is up to date. To be consistent, you can even set up bi-monthly check-up reminders.
Safe Website Is A Must
A business website should be on top of your "take care" list. Especially if people are registering, making purchases, or putting other private information on it. To be sure, that people's data is safe, use an SSL certificate. SSL is an acronym for Secure Sockets Layer. It makes communication between a website server and a visitor computer safer by encrypting it.

If your website offers products or services to buy, an SSL certificate can do both: protect your customers and boost your sales. Arnas Stuopelis, Chairman of the Board of hosting provider Hostinger, says: "When your website doesn't have an SSL certificate, Chrome browser shows a "Not secure" line next to the address. And it's a big red flag for online shoppers." By protecting your website and people's data, you are strengthening the trustworthiness of your business.
Take Only What You Need
When you have a safe website, people see your business as trustworthy, and they feel protected when entering their private data on your website. But even though you have their trust, ask only for the information you need. The more information you collect, the bigger the target for cyber-attack you might become.
Double Check Access
If there are at least several employees in your business, you should control how much information they can attain. Not every employee needs to have access to all business information. Check people's functions and give only the data required to do their jobs.
In addition to that, Forbes suggests to "train on awareness and practices and keep that education up to date. Share the latest trends in attacks and fraud. Consider drills or exercises that give employees a chance to act before an actual attack happens."
Data Back Up's
One of the ways hackers try to cash in during attacks is by hacking your business information, blocking it, and asking for money to get it back. You can prevent this by backing up all the essential business information. If the attack happens, it still can be inconveniencing, but at least you will know that you are able to restore everything you need from your back up storage.
Take Care Of Business Smartphones
When taking care of all those technical aspects of your business, don't forget the smartphones. Nowadays a phone is as important as a computer, but without proper care, it can be way more vulnerable than a computer.
Pew report states that nearly 30% of smartphone owners don't use a screen lock. But smartphones have a lot of sensitive data: logged-in accounts, credit card data, access to clients' information. A screen lock is vital if you leave your business phone unattended, or it gets stolen.
Data safety is a year-round matter but take this Data Privacy Day as an opportunity to doublecheck current business ant clients' data safety. Make sure that your software is up to date. Take care of your business website. An SSL certificate is the least you should do.
Be sure that you collect only the necessary data. Let your employees access only the data required to do their jobs. Data backup can prevent you from ransom situations. And don't forget to take care of the business phone since a lot of sensitive information can be accessed through it.
Source: Hostingermedia for www.delreport.com