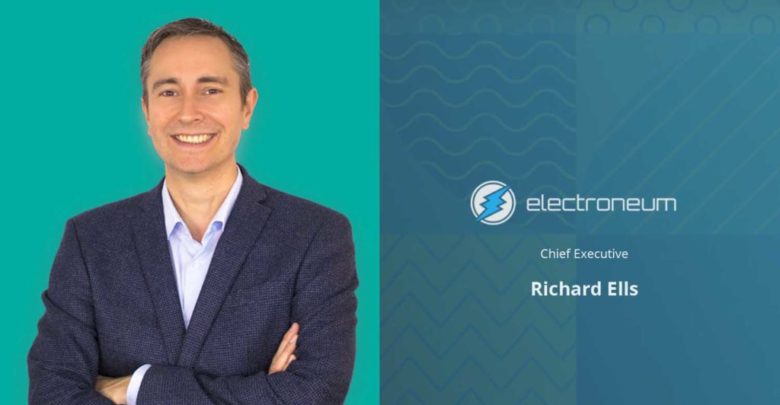 In an interview with LearnBonds.com, Electroneum Chief Executive Richard Ells has revealed that the platform is registering tens of thousands of new users monthly. To date, ETN has registered over 3.5 million users.
On course to end financial exclusion
During the interview, Ells also talked about the impact of ETN cryptocurrency on the developing world. He noted that the ETN Rewards already has a positive impact on vulnerable communities by earning up to US$3 in ETN Rewards a month per user.
The ETN founder further gave his views on whether Facebook's Libra will be a serious competition for the Elecroneum business model. Ells pointed out that he does not view Libra as a competition based on the fact that the product status as a cryptocurrency is questionable.
Ells further observed that cryptocurrencies still have a long shot when it comes to replacing traditional banking. He notes that most banks will join the blockchain bandwagon based on the already visible benefits.
According to Ells:
"Banks have realized the faster speed of transactions using cryptocurrency and blockchain as well as lower costs. They will undoubtedly want to throw their hat in the ring so as not to lose their market."
Ells added that in the next two years, the firm is focused on launching new products. These products are in line with the Electroneum goal of helping citizens in developing countries to end financial exclusion.
The full interview can be read here:   https://learnbonds.com/news/electroneum-founder-we-are-signing-tens-of-thousands-of-new-users-every-month/