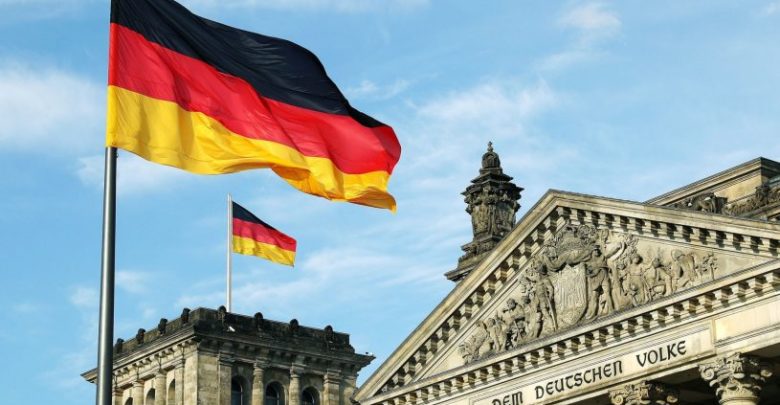 83% increase in social media users since 2015

None of the 14 most popular platforms have headquarters in Germany

Germany ranks 24th out of 28 in digital administration

53% of the corporations complain that inconsistent European regulatory frameworks inhibits digitization

Around 84% of corporations demand political platforms to promote digitalization
In digital administration, Germany ranks 24th out of 28 in Europe. Only Hungary, Croatia, Greece, and Romania are even further behind. 53% of German corporations believe that the lack of a uniform European set of rules inhibits digitization, as shown in the infographic.
In addition to that, German companies enjoy limited benefits from the growth of ​​social platforms: although the number of users has increased by 83% worldwide since 2015, the 14 most popular platforms are exclusively in the hands of the US and China.
Additionally, the survey shows that German companies are hoping for more political support. 84% believe that the development of German digital platforms should be promoted more. Politicians and companies agree on the current state of things: 75% of politicians believe that the Federal Government does not give proper support to the digitization process. Among business executives, as much as 90% share this opinion.
"The development rate is problematic," says Kryptoszene analyst Raphael Lulay. "To adapt to the needs of the fourth industrial revolution, Germany must act fast. It is still not too late, even if 3% of German companies say that they have missed the transition entirely."
The full story with the infographic, facts and more statistics you will find here:
https://kryptoszene.de/germany-ranks-24th-out-of-28-in-digitalization-%e2%80%93-every-second-company-blames-politics/
About Kryptoszene.de
Kryptoszene.de is a news and information platform that publishes cryptocurrency forecasts, investment news, background reports, analyses and instructions for buying and trading cryptocurrencies and other assets.