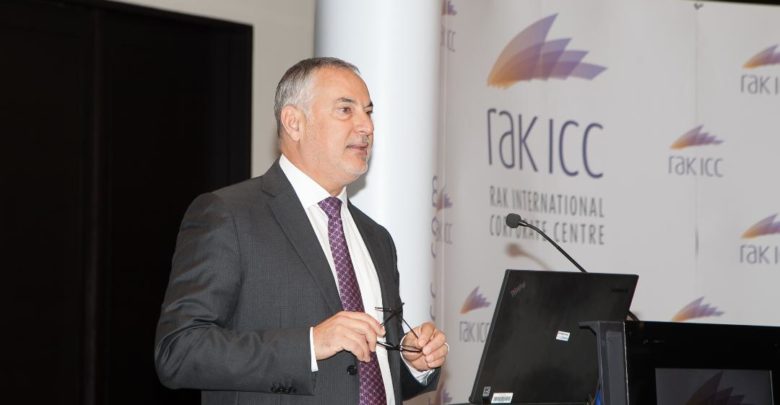 RAK International Corporate Centre (RAK ICC), a world-class corporate registry in Ras Al Khaimah, has launched its latest product, the RAK ICC Foundation, to meet the wealth management needs of private clients.


A RAK ICC Foundation is a corporate body created with a legal personality separate from that of its Founder(s) registered at RAK ICC. The Foundation acts through its council to administer its assets and carry out its objectives.
The Foundation offers various benefits including better succession planning and asset protection, a robust governance structure and guardian oversight. As the new product also creates an individual legal personality, Founders can separate liability while maintaining control of assets, which continues for the future generations.
The product is ideal for Muslims and non-Muslims alike, allowing for better management and protection of the underlying assets. RAK ICC Foundations can own other RAK ICC companies and hold shares in local and international companies. Dr. Sameer Al Ansari, RAK ICC CEO, said after the release of the new product:
"The introduction of the Foundation product is part of RAK ICC's strategy for diversification by offering clients various solutions to meet their unique requirements. RAK ICC Foundation regulations are based on the results of global benchmarking to ensure they are in line with the appropriate international standards and market demands."
To celebrate the product's launch, RAK ICC held an exclusive event at JW Marriott Marquis Hotel Dubai on 2 March 2020. Topics up for discussion included Foundation reporting obligations, charters and by-laws and the various usages of a Foundation.
RAK ICC agents, law firms, advisors, service providers and foundation experts attended the event which featured a panel discussion between key players in the industry. Moderated by Gary Hales (Equiom Group) , Richard Catling (Al Tamimi), David Russell (Outer Temple Chambers), Karim Ghandour (Family Legacy Strategist), Jimmy Sexton (Esquire Group) and Alan Bougourd (RAK ICC Registrar) provided insight on how Foundations can be used and their input on this topic.
The event brought the RAK ICC Foundation to a wider audience and acted as an opportunity to promote the versatility of the product. As Dr. Sameer Al Ansari noted:
"Foundations are usable for a number of purposes such as financial, succession and tax planning, private wealth management and preservation, asset protection and by charitable institutions. Applying for the Foundation is similar to applying for a RAK ICC company through registered RAK ICC agents and the product is recognised in the courts of the Dubai International Financial Center (DIFC) and the Abu Dhabi Global Market (ADGM)."
The Foundation is one of many robust and trusted products offered by RAK ICC. With a strong global reputation and presence representing clients from over 150 countries, RAK ICC offers customised products as well as automated and simplified registry services.
ABOUT RAK INTERNATIONAL CORPORATE CENTRE (RAK ICC):
RAK International Corporate Centre (RAKICC) is a Corporate Registry operating in Ras Al Khaimah, United Arab Emirates. It is the consolidation of two company registries in Ras Al Khaimah; namely RAK International Companies (formerly a part of RAK Free Trade Zone) and RAK Offshore (formerly a part of RAK Investment Authority). RAK International Corporate Centre (RAKICC) was formed as per the Decree No.12 of 2015 and as amended by Decree No.4 of 2016.
RAK International Corporate Centre is responsible for the registration and incorporation of International Business Companies, as well as providing a full suite of Registry services related to International Business Company activity. RAK International Corporate Centre is a modern, world class Company Registry operating in full compliance with international standards and best practices in the International Business Company formation industry.
RAK International Corporate Centre will be at the forefront of International Business Company formation services and continually develop our suite of products to meet the needs of our customers.