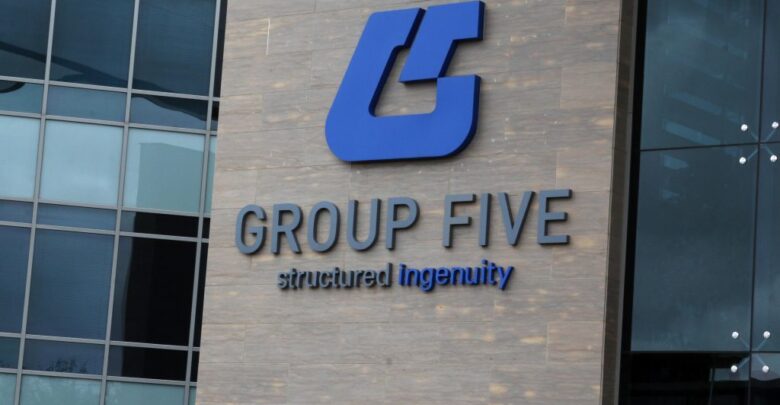 By delreport.com (This story is a delreport.com exclusive) 
An Accra High Court [Commercial Division] has placed an injunction on the assets of Group Five in Ghana including the 30% shareholding of Group Five Construction [PTY] Ltd.
      Full Judgement:  
     Background Facts
Group Five of South Africa, including Group Five construction [PTY] Ltd and her various subsidiaries/agents engaged the services of Earthtech Engineers Ltd, A Ghanaian geoscience, environmental and engineering services company with instructions for and related to works – Engineering design studies, surveys, construction support services, complete construction quality control of foundations, earthworks, concrete, asphalt and various liason services for the design and construction of the 340MW Kpone Independent Power Plant [KIPP] Project in Ghana, day and night for thirty-four [34 No.] months and fraudulently refused to pay for the services adopting criminally minded machiavellian tricks.
Group Five undertook a loan for Earthtech Ingineers Ltd from Stanbic Bank Ghana Ltd to support Earthetch's works under the 340MW Kpone Independent Power Plant Project with a documented undertaking to pay some money due Earthtech for some completed works into Earthtech's account with Stanbic Bank by 30th September 2017. However this money remain unpaid till date and Stanbic Bank has dragged both Earthtech and Group Five to court to recover her money.
The over fifty [50 No.] Ghanaians and several Ghanaian companies who worked and provided various supplies/ services to Earthtech for her works day and night for thirty-four [34 No] months under the 340MW KIPP continue to cry demanding their fees for the sweat, expended blood, services and supplies on the 340MW KIPP project and calling for justice to be served.
It is important to note Earthtech Engineer's fees began to accrue right at the commencement of the 340MW KIPP project and remain unpaid till date.
Ruling
Attached is the ruling as presided over by His Lordship Jerome Noble-Nkrumah, Justice of the High Court:
DR
www.delreport.com