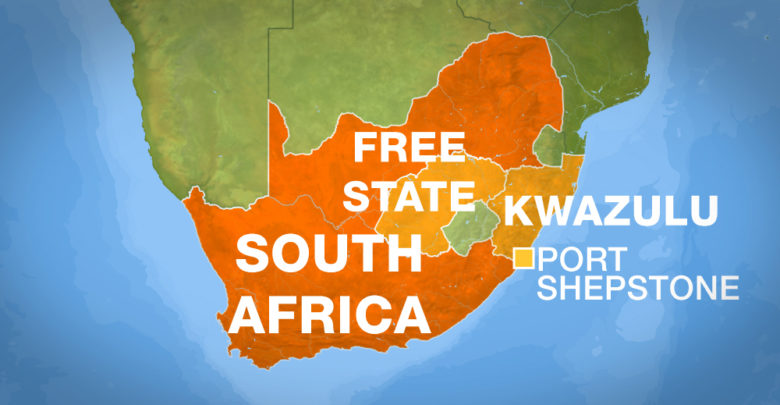 The drought situation in South Africa is critical. International press coverage of the drought, and on the prospects of "Day Zero" has caused anxiety among foreign travelers. The areas have received concerned calls from the tourism trade, as travelers question whether they should visit Cape Town now, and even book for it in the future.
One of the key concerns noted by potential tourists who are considering Cape Town, is that they would make the water situation worse if they visited the region. But it is believed that this is not only incorrect, but that the opposite is true. Not visiting Cape Town and the Western Cape now would only make this challenging situation worse.
Cape Town and the Western Cape want tourists and travelers to know they are open for business, and ready to welcome visitors to their beautiful city and province, and they need tourism now more than ever, as they aim to keep their economy growing and create jobs during this challenging drought.
This is why tourism is so critical right now:
• During peak season, international tourists only add 1% to the population of the entire Western Cape province on average. These tourists on average only spend a few days in Cape Town, and then travel to other parts of the province, and then up north to attractions such as the Kruger National Park. Many hotel establishments are taking the lead in drastically reducing water consumption.The tourism industry has led the way in reducing the consumption of water by tourists, ensuring that each tourist "saves like a local." Tsogo Sun, the largest hotel group in the Cape, has cut their consumption of water by 40%.
Despite this extremely small addition to the population size, tourism supported 206,000 direct jobs, 55 763 indirect jobs and 56,243 induced jobs. Therefore, in total, tourism supports over 300,000 jobs across the Western Cape. an inspiring place to do business.
• As a result of these visitors, R38 billion was added to our economy in 2017. If one calculates foreign direct spend by visitors, visitors spent R9.9 billion in the Western Cape in the first half of 2017 alone. This was an 8.8% growth. Tourism is a major sector of our provincial economy, and it is growing faster than any other sector in the country – even during periods of recession.
• Tourism stimulates growth in small towns and rural areas in the Western Cape. According to research conducted by Wesgro, 30 of 36 local tourism offices interviewed outside of Cape Town, registered an increase in tourist arrivals in December 2017. There are areas in the Western Cape where the impact of the drought is not as severe, and where tourism is desperately needed for economic growth and job creation.
• The drought has had a devastating impact on the agricultural sector since last year. Thousands of jobs have already been lost. Tourism can assist in shouldering this impact especially in the smaller towns. If we encourage tourism during this time and highlight the many attractions that exist across our beautiful province, we can continue to stimulate growth in the Cape.
• Events, which attract visitors to Cape Town and many places across the Western Cape, add this to this economic benefit. The Cape Town Cycle Tour, for example, contributes half a billion rands to the Cape economy. If events like these become water neutral, as the Cycle Tour has, they can continue to provide a positive benefit. In the past financial year (2016/2017), Wesgro supported over 30 regional events outside of Cape Town. This resulted in 150,000 additional visitors to these regions, and the creation of 1,600 temporary jobs. During this same year, the 33 bids won by the Cape Town and Western Cape Convention Bureau for conferences, meetings, incentives and exhibitions will have an economic benefit of nearly R500 million.
The knock-on effect would be felt across South Africa. Cape Town, and its surrounding areas, is the "crown jewel" in the overall South African tourism offer, and if it falls off the travel list, South Africa may fall off the consideration list too. Visitors might start in Cape Town, but many travel to the many other beautiful attractions that our country has on offer.
Western Cape Minister of Economic Opportunities, Alan Winde said: "We've worked hard to build our tourism destination into the award-winning sector it is today: Cape Town has won the Telegraph Best City award for five consecutive years and is routinely voted as a top tourist destination in other readers' choice polls. Our airport is the best in Africa. These polls are voted for by our visitors and reflect the excellent experiences they have had here. We work tirelessly to uphold this reputation and ensure that all visitors to our shores are able to leave with only positive stories to recount. We urge visitors to make sure Cape Town is on their immediate bucket list, but to use water responsibly while they are visiting us. Saving water in Cape Town means saving jobs in Cape Town."
Wesgro CEO, Tim Harris said: "The numbers are clear. Visitors add an enormous value to our province, even when they make up a tiny proportion of the population. They sustain livelihoods, and they stimulate growth even during challenging economic times. We are fortunate enough to live in arguably the most beautiful region on earth, and we must emphasize this now more than ever. We urge residents to welcome tourists during this time, so that they can help our economy grow. And we want to let visitors know that you are most welcome, but when you visit, be mindful of the drought and help us save water. If we work together in this way, we can avoid Day Zero, maintain our economy, and continue to support and create jobs across the Cape and South Africa."
ETN