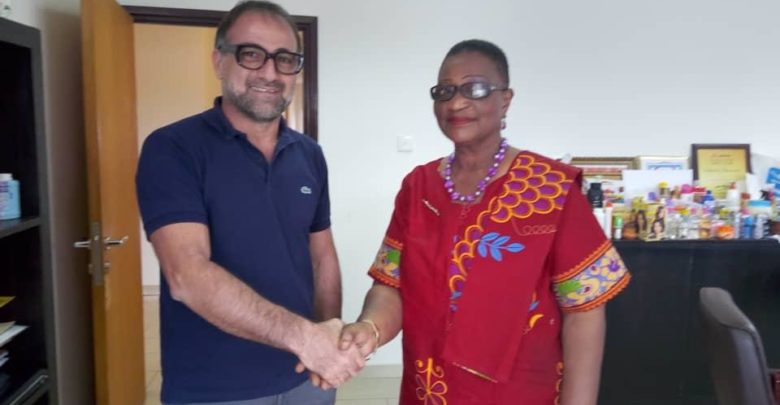 Madam Gloria Commodore, the Executive Director and Secretary of Women in Sports Association of Ghana (WISA), has called on all and sundry to support the 2nd edition of Women in Sports Association (WISA) Achievers Awards which comes off on Saturday, September 29, 2018.
Speaking to her in an exclusive interview at the Accra Sports Stadium, she disclosed that Women in sports Association was launched 4 years ago with the aim of addressing issues relating to women in sports in order to encourage more participation of women in the field of sports.
She said this year's Achievers Awards is slated for 29th September, 2018, and there are 26 women tipped for recognition and honours  from most disciplines within the sports fraternity.
Madam Commodore commended Ghandour Cosmetics Limited for coming on board as the major sponsor for this year and the years to come, and appealed for more sponsors from corporate Ghana to help support and promote women sports activities.
"We want to show everyone that WISA need help to grow but, they can only develop when more people and organizations come onboard to support, she stressed".
Mama G, as she is profoundly called said, she believes that women who decide to go into sporting activities should be encouraged and not be discouraged, as it's a good profession. She indicated that, there are many opportunities in doing sports such as scholarships for further education.
Prior to the big event would be a media launch on August 29th, 2018 at the Accra Sports Stadium or Ghana Olympic Committee where all media representatives would be briefed on preparations and developments concerning the Achievers Awards.
She hinted that there would be a Health and Fitness Walk through the principal streets of Accra on 29th September, when those who have excelled would be honoured in the presence of sports dignitaries and government officials.
In the years to come, Madam Gloria Commodore (Mama G) hoped to groom more ladies and women in sports to climb higher  on the international sports ladder in sports administration, management and coaching.

Madam Gloria Commodore used to be a member of National Sports for all Associations, Ghana (NAASFAG). She is currently a member of the Rotary Club of Ghana, the Sports Writers Association of Ghana (SWAG) and the Association of International Sports Press (AIPS).
By Rubby Adazewaa Doamekpor