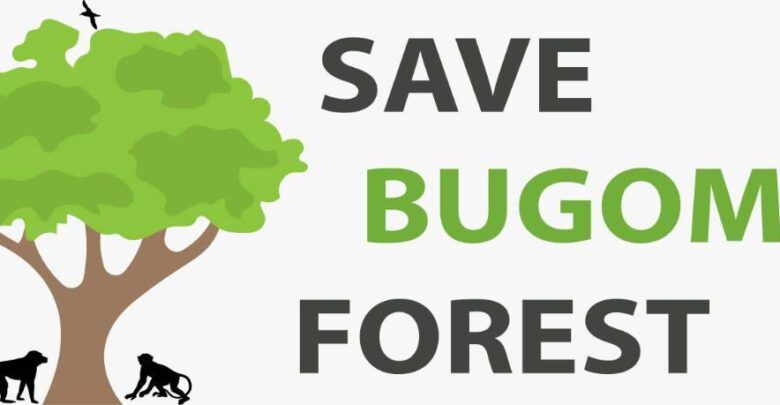 Liberian Youth for Climate Actions, LYCA in solidarity with Kampala, Uganda
Fellow global citizens, citizens and youths of Uganda, climate activists and civil societies across Africa and the world at large.
Today we(LYCA) call upon you to stand with Ugandans in saving Bugoma Central Forest Reserved that is under threat of been destroyed.
The government of Uganda through the National Environment Management Authority (NAMA) has approved of the destruction of Bugoma forest by giving permission to Hoima Sugar Limited to destroyed nine square miles, which Hoima Sugar Limited said should have been 22 square miles.
The 21.54 square miles Hoima Sugar Limited is claiming is part of Bugoma Central Forest Reserved.
We don't care wether it's 9 or 22 square miles, we are demanding you to take your hands of Bugoma forest and touch it no more.
If this proposed give away of Bugoma forest reserved in Hoima district materializes, 400 trees and birds species will go extinct.

The beauty of Bugoma
Gazetted as a forest reserve in 1932, Bugoma is a tropical high forest, which is home to ever 600 Chimpanzees. It is also home to endangered bird species, such as the Nahan's Francolin and the African Grey Parrots and many more.
Why will you trade this natural home of many unique spices which also serves as a Carbon Sink for growing sugarcane?
This is evil and unacceptable!!
This is complete disaster!!
Mother Earth deserves better!!
If we destroyed nature, we destroyed humanity. If we save nature, we save humanity.
SAVE BUGOMA CENTRAL FOREST RESERVED!!
Spread the message and join the movement!!