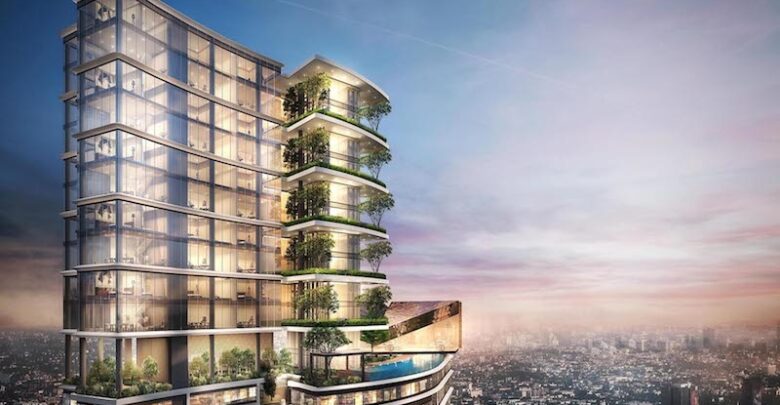 This is a story about creativity, professionalism, and devotion to the favorite work. It is a story about a successful partnership, which over the years, has made it possible to consistently create inspired work and build a dynamic design-focused organization that is passionate about introducing creative systems and ideas for the advancement of the city and its built environment. This a story about H1 Architecture, a renowned multidisciplinary architectural firm that became the winner of Luxury Lifestyle Awards in the category of The Best Luxury Architect and Interior Design Studio in Philippines.
Making dreams of beautiful and functional spaces a reality is what the team of H1 Architecture does for more than a decade. But before the firm was established, one of its founders, Raymond Hernandez, graduated Architecture from the University of Santo Tomas and gained experience in the design and planning of complex mixed-use developments in an international architectural design firm. His mentor and future business partner, Juan Serina, is a graduate of The University of Melbourne with a Master's Degree in Planning and Design (Urban Design) and holder of a degree in Architecture from the University of Santo Tomas, Philippines, with extensive international experience in master planning and architectural design. After more than 20 years of combined planning and design working experience with clients across Asia, Australia, and the Middle East, Raymond and Juan came to the idea of their own platform with a unique perspective on global architecture.
In those days, most large-scale planning and architecture projects in the Philippines were awarded to foreign architectural design consultants as lead designers, while the major Philippine architectural firms acted as partners, responsible only for construction documentation. By establishing their office, Raymond and Juan set an initial goal to put into practice what they had learned and change the way they designed large complex projects in the Philippines. They started out by participating and winning numerous design competitions organized by some of the country's biggest developers.
A combination of Raymond's ambition, passion, optimism, and vision with Juan's focus, discipline, and experience became an ideal formula for their partnership and foundation of H1 Architecture in 2007.
Today H1 Architecture is a well-established full-service firm creating holistic design solutions in the field of architecture, master-planning, urban design, and interior design. The company works on a wide range of luxury developments, among which complex mixed-use developments, hotels, resorts, shopping malls, residential and office buildings, casinos, and entertainment developments. With one of the largest portfolios of high-profile projects in the Philippines, it has earned the trust of investors and property owners.
H1 Architecture is focused on improving the quality of thinking behind every project, and the innovations brought about by the invaluable experiences in leading extremely diverse building types and scale lead to the successful completion of several award-winning major developments for their innovation and commercial success.
More widely, the H1 team's guiding philosophies let them shape the future through a deep and thorough understanding of context and a narrative perspective. One of the aspects of H1 Architecture's philosophy is that creating of narrative-driven structures paves the way for framing human stories and shaping the places.
The company's designers and architects creatively respond to constraints and context, and as a result, come up with innovative solutions. H1 Architecture is also now focusing its efforts to evolve, broaden, and rethink how its successful ideas can be translated into solutions for international planning and architectural design projects. The holistic approach and distinct perspectives create a positive impact on people, places, and the environment. This mindset is what makes H1 Architecture naturally unique and different from others.
About Luxury Lifestyle Awards
Luxury Lifestyle Awards is a global award selecting, recognizing, celebrating and promoting the best luxury goods and services all over the world.
The goal of the company is to connect people with the best of luxury. LLA has evaluated more than 10 000 various goods and services in 400 categories from 60 countries and analyzed the results to give you a TOP list of the best of the best in the world. Such world-renowned brands as Chanel, Dom Perignon, and Ferrari were proudly named winners. The victory brings companies status and recognition, global promotion and exposure to an entirely new market of customers.
For more information, please visit: https://luxurylifestyleawards.com/