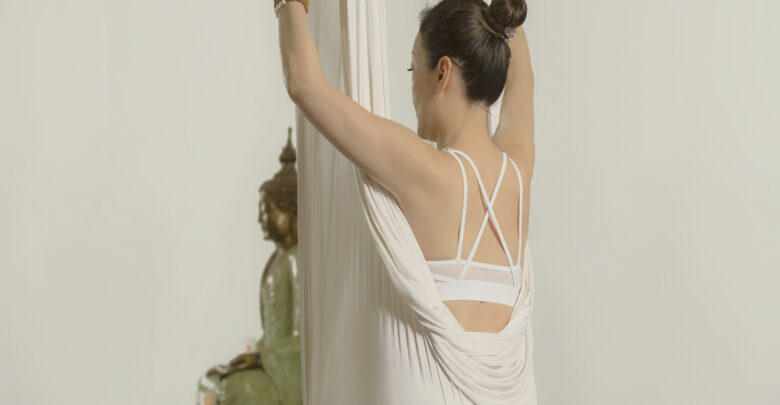 Going on a spiritually inspired yoga journey does not always involve moving to secluded locations away from the hustle and bustle of everyday life. A tranquil oasis of relaxation and wellbeing can be found in the very heart of a busy city. Such an unexpected sanctuary is a perfect way to unwind, escape from the daily tension and stress, and discover the balance between your inner and outer world. Bodywize Immersions, the winner of Luxury Lifestyle Awards in the category of The Best Luxury Spas in Asia, is a place where you'll get a new experience of beauty and wellness as an essential part of a lifestyle.
To date, Bodywize comprises four locations in Causeway Bay, one of the most prestigious and luxurious districts in Hong Kong. The brand was founded in 2004 when a day spa was opened on Sing Woo Road. Later, in 2015, due to increasing demand, the Bodywize spas and yoga relocated to Causeway Bay. After two years, a full-service spa and wellness sanctuary was launched in Lee Garden. And in 2020, a private spa and wellness club Bodywize Immersions opened its doors for all those who are willing to invest in their own health and wellbeing.
Lisa Mak, the founder of Bodywize, is the first master developer of AntiGravity classes in Asia, and author of teacher training programs for Hong Kong and Mainland China. Having completed her yoga teacher training with famous yoga master teachers in Australia, Lisa believes yoga is the best way to achieve emotional balance. Moreover, she uses the healing effect of vibration and the sound of crystal bowls to help people improve their wellbeing.
Bodywize Immersions aims to help the guests find true happiness by reconnecting with themselves, finding their inner bliss, and discovering the abundance within. It is a wellness sanctuary, which immerses you in a silent and relaxing ambiance to get maximum benefits from nurturing and healing yoga classes, private wellness consultations, results-driven treatments, and sound therapy sessions.
One of the key treatments at Bodywize Immersions is "Sound of Silence", highly appreciated by the Luxury Lifestyle Awards experts. The brand's signature journey lasts 150 minutes and begins with an antioxidant and nutritional ritual stimulating circulation, boosting the lymphatic system, and removing toxins.
This ritual is followed by 90 minutes of natural massage with the sound bath using Tibetan singing bowls. According to the specific individual needs of each guest, the therapist creates different frequencies that influence the body's energy fields, thereby affecting chakras and aura to balance the chi. "Sound of Silence" is a perfect way to make you feel energized and free through releasing from emotional and physical traumas, relieving all your stress, tension, and depression.
Bodywize Immersions is one of four award-winning Bodywise Wellness locations in Hong Kong, each with its own specifics. Retreat by Bodywize combines beautifying journeys and treatments with the most advanced technology to offer a wide range of facials, massages, and slimming therapies. Revive by Bodywize is the only spa in the city to offer famous Linda Meredith skincare products and therapies highly valued by the celebrity clientele and Dubai's royal family. And the 3,000 sq ft space with three yoga studios at Bodywize Air Fitness & Yoga provide an inclusive custom-designed space for fitness and yoga classes.
About Luxury Lifestyle Awards
Luxury Lifestyle Awards is a global award selecting, recognizing, celebrating and promoting the best luxury goods and services all over the world. The goal of the company is to connect people with the best of luxury. LLA has evaluated more than 10 000 various goods and services in 400 categories from 60 countries and analyzed the results to give you a TOP list of the best of the best in the world. Such world-renowned brands as Chanel, Dom Perignon, and Ferrari were proudly named winners. The victory brings companies status and recognition, global promotion and exposure to an entirely new market of customers.
For more information, please visit: https://luxurylifestyleawards.com/