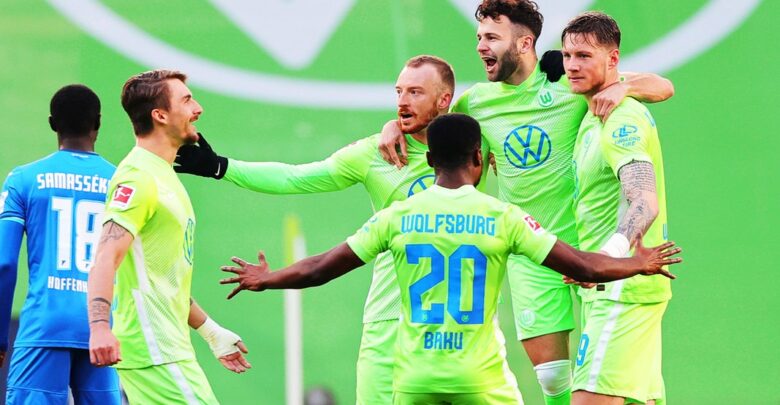 Theme: Green Sports
Wolfsburg top inaugural Bundesliga sustainability table with maximum 21 points
Club praised for implementing 100% green energy, using bioplastic cups and ensuring zero landfill waste
---
Top-flight German soccer side VfL Wolfsburg have been ranked as the Bundesliga's most environmentally sustainable club, according to a new report by Sport Positive.
Wolfsburg topped Sport Positive's inaugural Bundesliga sustainability table with 21 points out of a possible 21. FC Köln were second with 20 points, while league champions Bayern Munich and Hoffenheim shared third place with a score of 17.
Points were awarded to clubs across categories including clean energy, energy efficiency and transport sustainability. Teams were also scored based on reduction or removal of single-use plastic, waste management, water efficiency, plant-based/low carbon food, and communications and engagement on sustainability.
The report hailed Wolfsburg for implementing 100 per cent green energy across the club, using bioplastic cups and for ensuring zero landfill waste. It was also noted that Wolfsburg offer vegan options at the stadium and house a corporate responsibility page on their main website with information on climate protection and environmental initiatives.
In addition to the sustainability measures highlighted in the report, Wolfsburg are signed up to the UN Sports for Climate Action Framework and have set a goal to be carbon neutral by 2025.
"Sustainability is one of the greatest challenges facing society," said Michael Meeske, Wolfsburg's managing director. "For football – with its power to change – this means not only an obligation, but also a responsibility. Therefore we are very happy to lead the German ranking and this is also a motivation to take our next steps."
It comes after Sport Positive named Tottenham Hotspur as the most sustainable club in English soccer's Premier League back in January. Sport Positive said rankings for Ligue 1, La Liga, Serie A and the Uefa Champions League will be launched this year.
"The aim of our table is to encourage the commitment and activity of the clubs in order to increase their commitment to sustainability and their ambitions for climate action," said Claire Poole, the founder of Sport Positive.
"Although we award points on this basis and evaluate the clubs, this is only done to simplify the presentation and communication. We do not want to play the clubs off against each other and see this work as a joint effort in which we have to come together. No single organisation can win the fight against climate change on its own." Source:  https://www.sportspromedia.com/news/wolfsburg-bundesliga-most-sustainable-club-sport-positive-table