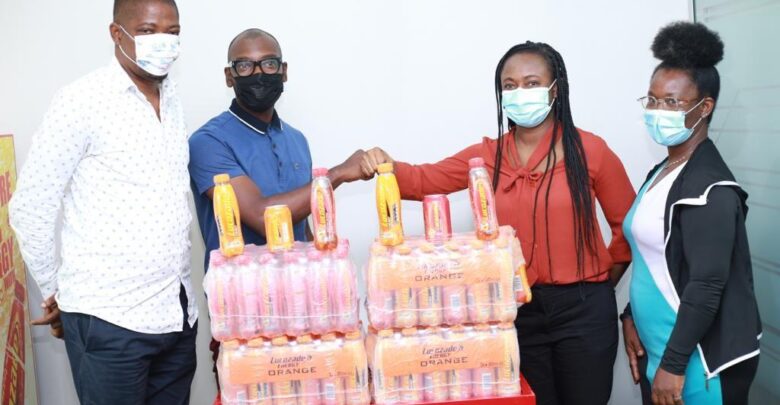 Lucozade – a global restorative beverage brand has joined the list of sponsors for the 2021 Sekondi-Takoradi Marathon fixed for Sunday, December 26.
The global brand will be the official Restorative Beverage Sponsor for the 21-Kilometer race from Essipong Sports Stadium to Amanful Main Spain.
Lucozade will refresh over 1000 athletes expected to participate in the race with the newly launched Lucozade Orange. which contains glucose and natural orange concentrate.
Mr. Henri Senyo Penni – General Manager of Medivents Consult, organizers of the event expressed appreciation to the company for the support.
He said the support would be of great benefit to all athletes and participants taking into consideration the nature of the products.
Mrs Gloria Ofori – Brands Manager of Lucozade Ghana and West Africa said the product restores energy when consumed especially after a tedious race like marathon.
She said the marathon fits into their brand's strategy to promote active and healthy lifestyles, hence the decision to support the event, adding that the relationship with the event would be long term.
Rafimex Ghana Limited and Osons Chemists are the main distributors of Lucozade.
The STM is a collaboration between Medivents Consult and the Western Regional Coordinating Council with support from Total Marketing and Tours Limited.
By Dela Ahiawor