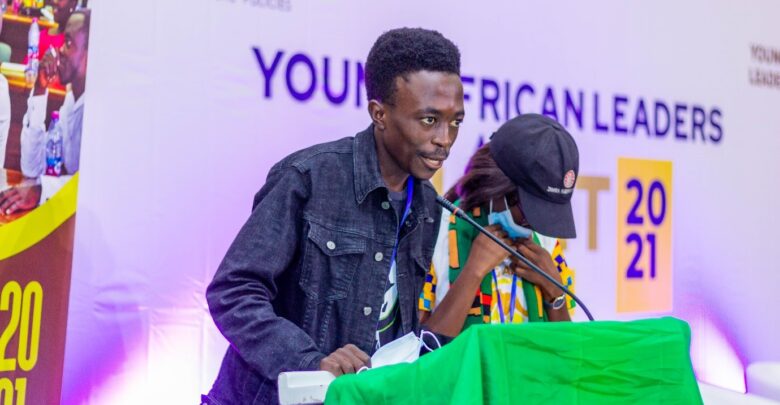 By Enock Mwewa, Zambian Youth Climate Activist
It appeared to be the longest 24 hours Enock had ever experienced leading to his flight. All the email writing, Zoom meetings, blog posts, fundraising and necessary support justifications worked together to secure him a plane ticket to travel to Accra, Ghana. This was to take the lead on climate through honoring the invitation to participate in the Young African Leaders Summit 2021 organized by the Young Global Leaders Network.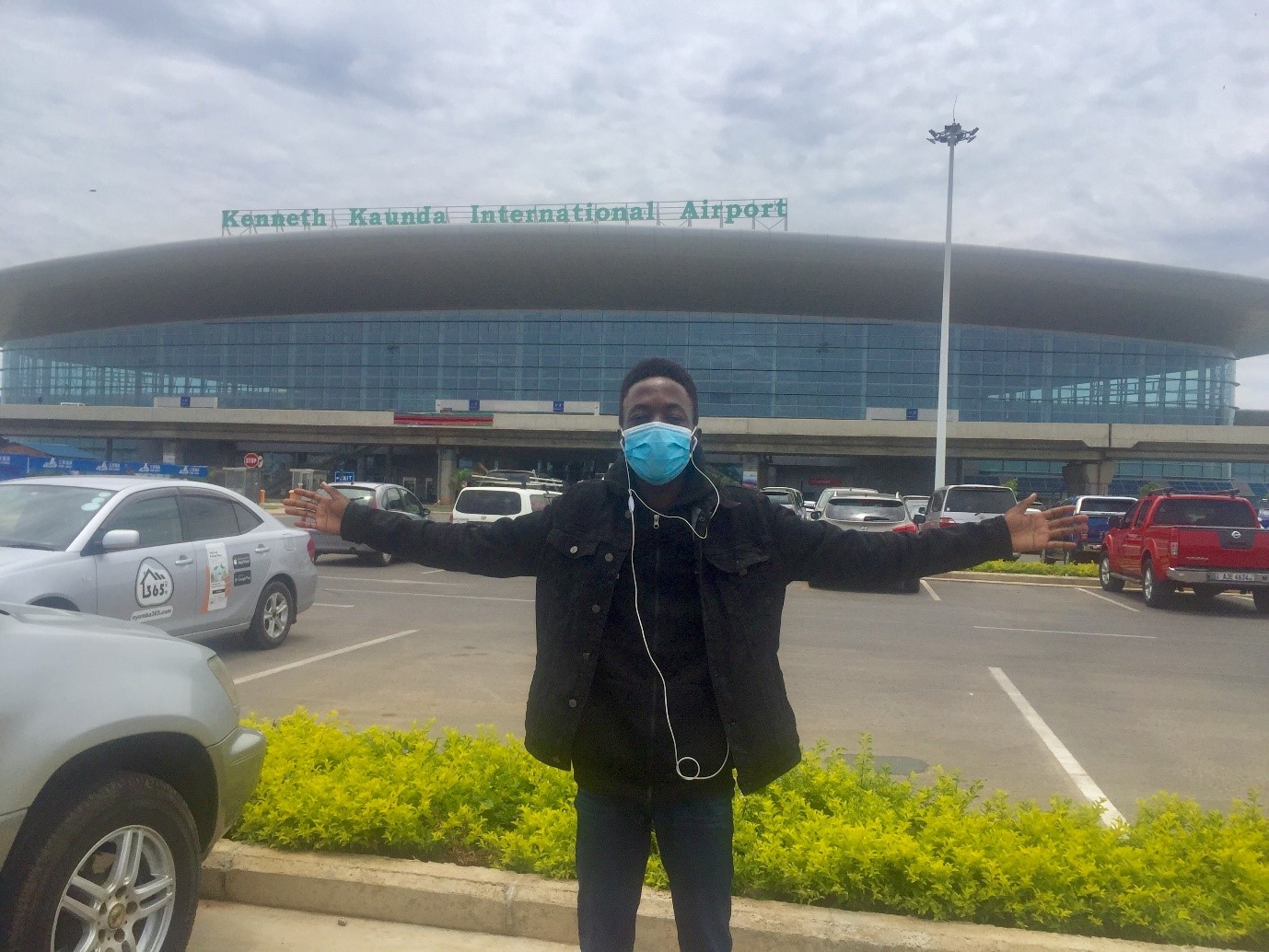 On the 23rd November, 2021 Enock took for the skies rethinking the phrase "The sky is the limit." By coincidence or divine appointment, this day fell exactly one month after his birthday-what a happy belated gift to him courtesy of Food and Trees for Africa.
It was long before touchdown that the cloud thought of representing the millions of people affected by climate change started forming above his head. What was supposed to be a proud moment was now leading to the production of adrenaline in his body that he could almost hear his heart beat while wearing headsets.
A full day was long enough to fly over 3953 kilometers to get to Accra. A hot welcome awaited Enock from the extreme temperatures. Almost instantly upon landing, the jacket that was covering his upper body now laid folded in his hands. Although, however high the Celsius degrees were in this part of Africa, they were no match for the hot pepper in the Jollof rice he was served later at dinner.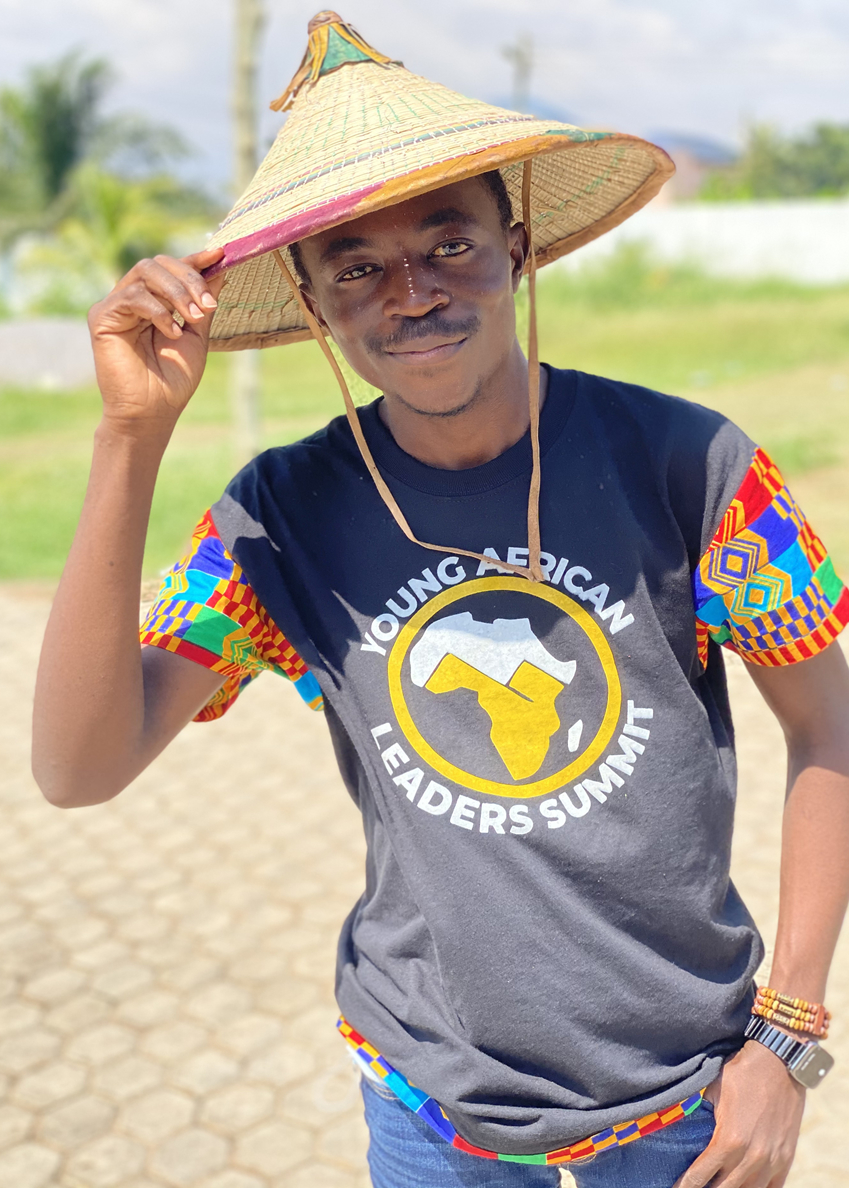 While at it during the Summit first session, it was brought to the attention of all delegates that Ghana has lost about 90% of its rainforest cover. This is in less than 50 years according to Mongabay, Ghana: Environmental Profile. It soon made sense why Ghana the 'Big Brother of Africa' was aggressively hot. As if it's solely trying to prove the point of the effects of the country losing its trees. It is funny enough to regard that as a Nationally Determined Contribution.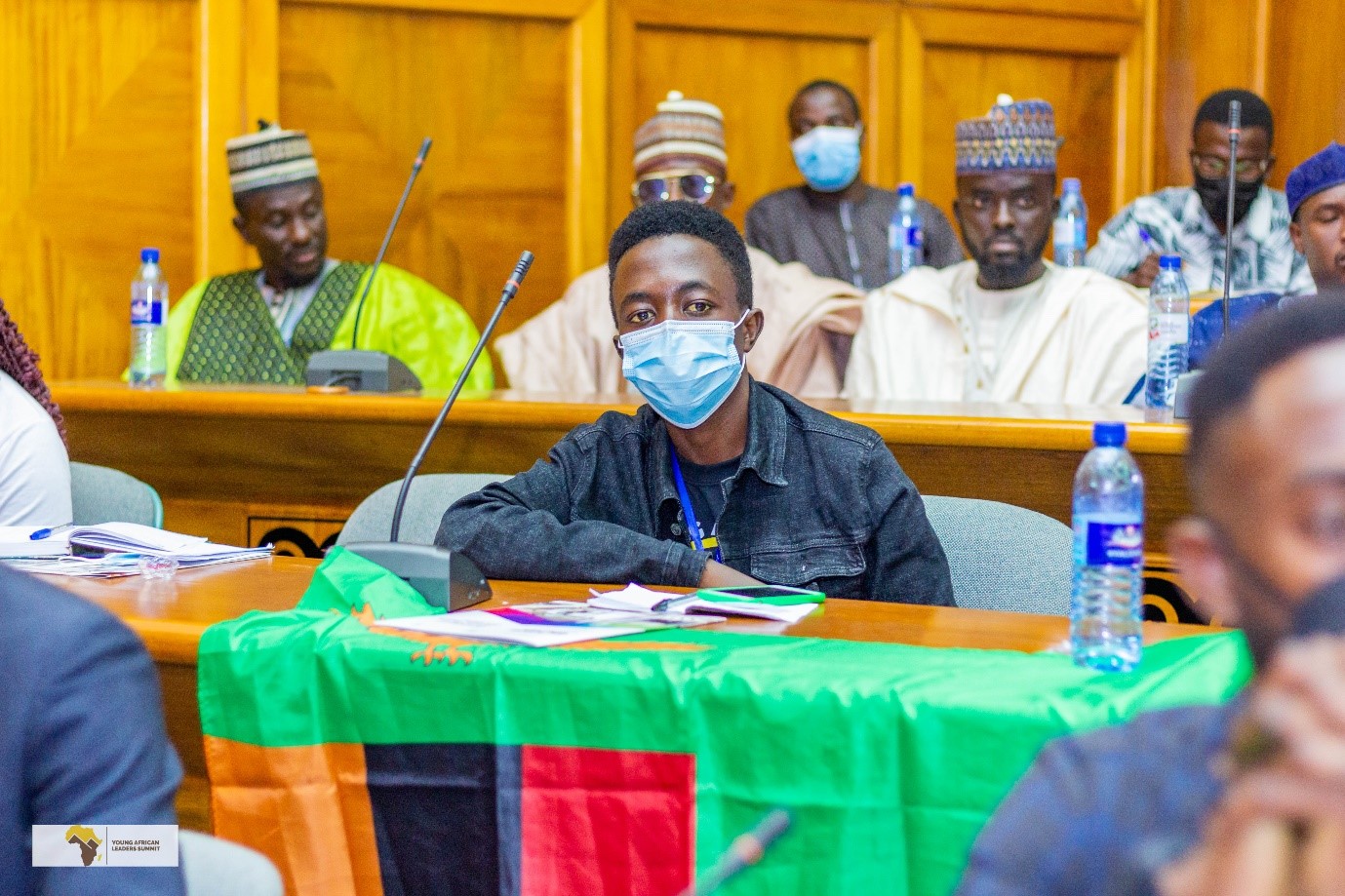 How much does it take to change the trajectory of a successful fossil fuel business to transition to dealing in renewable energy? The answer is more of asking the question. Enock asked if they would and in response he got a commitment from the oil and gas tycoon Dr Kofi Amoa – Abban, Chief Executive Officer of Rigworld Group. In a statement during his keynote speech, the CEO acknowledged the devastating effects of climate change and pledged that they will be working to restructure the business around clean energy. A huge win it will be for Ghana and Africa once that is actualized.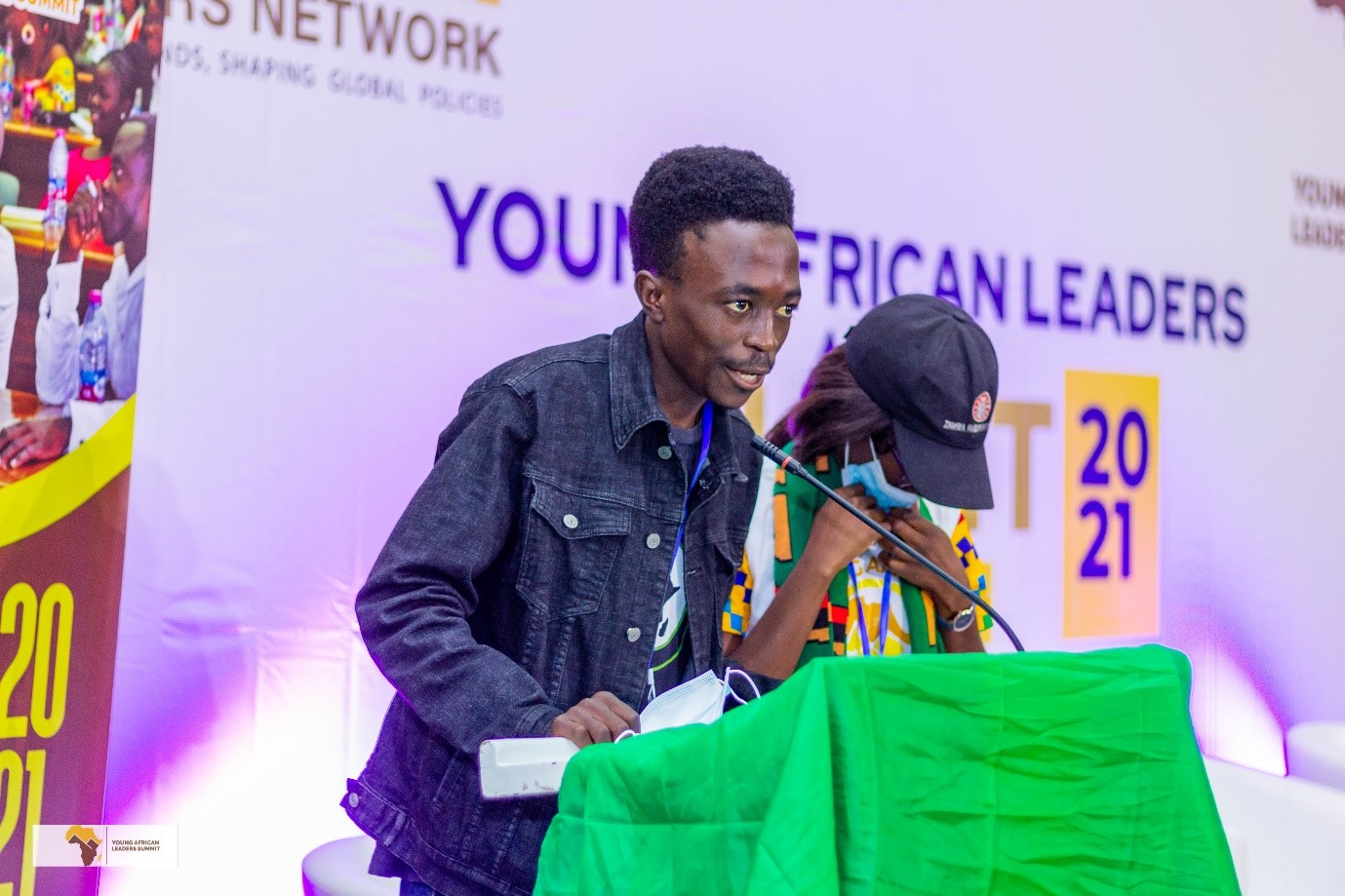 The summit reel does not end without highlighting the rare honor and privilege the Zambian tag team of Enock and Tina had of meeting the former president of Ghana John 'Gentle Giant' Kufour. His Excellency also served as Chairman of the African Union from 2007 to 2008. The amount of wisdom he poured on them was worth the police escort they received on the way to his guarded residence. He shared with the young leaders that they should not wait to be invited to the high table but rather take their own seats if need be.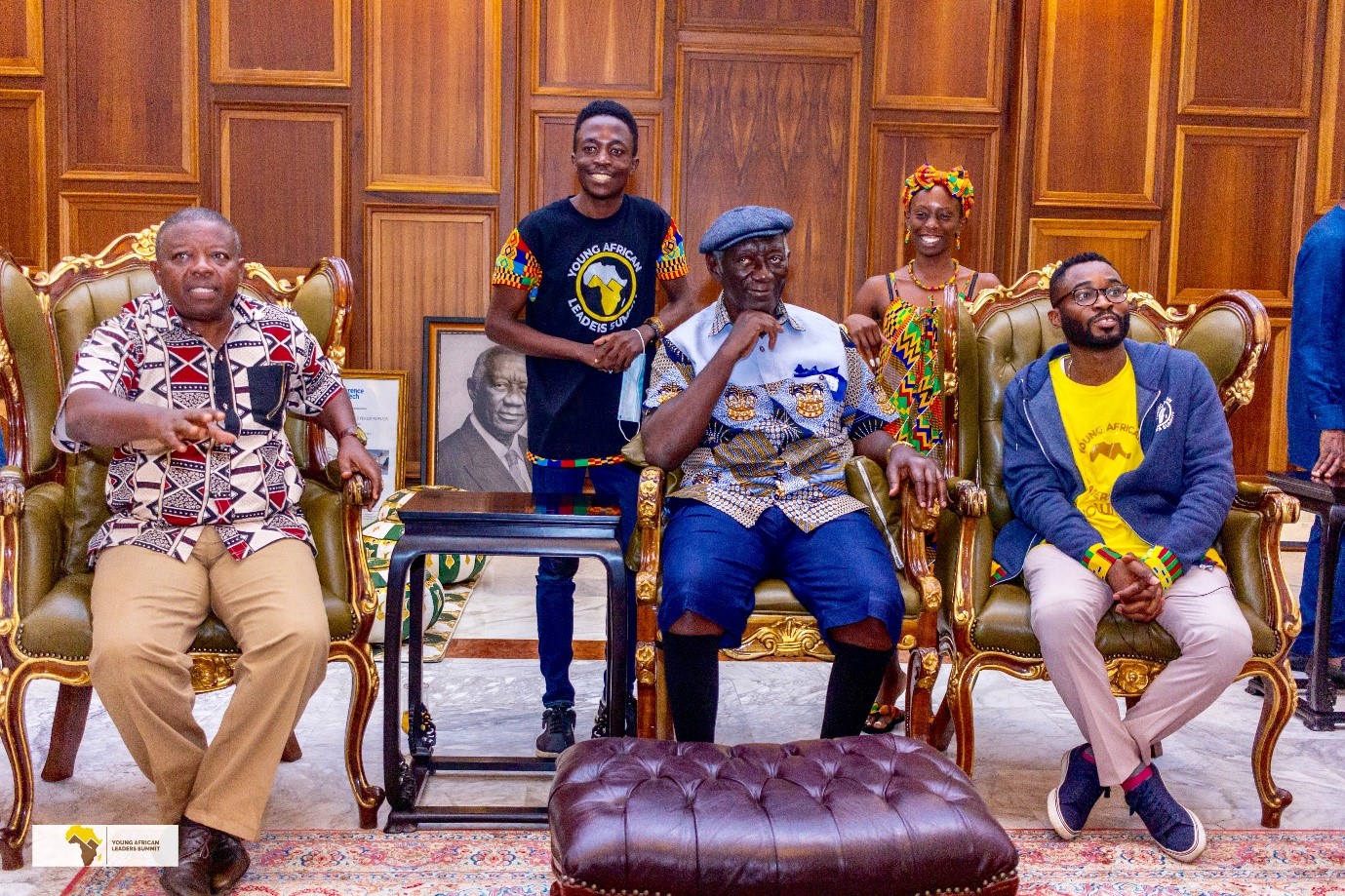 It became the shortest 72 hours Enock had ever experienced when the three days summit in Accra, Ghana came to its tail-end. All the mentorship, capacity building, skills building, networking and installation of other necessary attributes a young leader like him needs will work together to set the pace of Africa's development. His experience is a lesson that even small things can give huge results as such its only right to jump quickly on our feet to do small things because they definitely can grow. To emphasize this point, hidden in small things are big things and that's his philosophy.
By Enock Mwewa for delreport.com