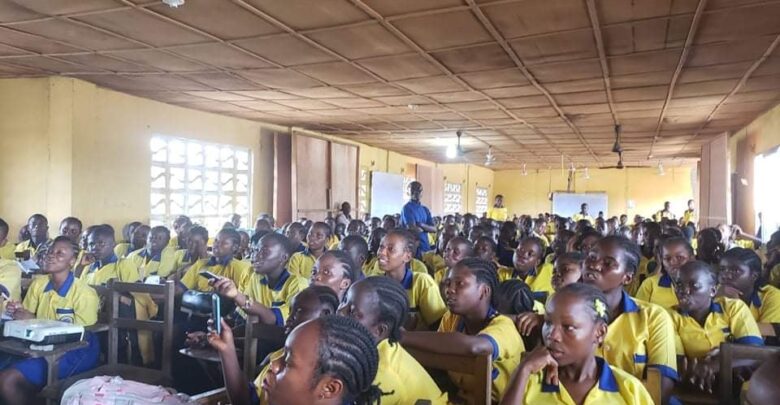 By Siaway Maipu, Liberian Youth For Climate Actions
In observance of this year's World Wetlands Day, the Liberian Youth For Climate Actions in Partnership with the International Association of Young Geographers and Liberia Geography Society have ended a day-long awareness educating youth about the importance of Wetlands across the Country.
World Wetlands Day is celebrated on February 2nd of each year and is meant to raise awareness on the protection and sustainable use of wetlands around the world.
Photo by: LYCA Media
It was adopted through an intergovernmental treaty, known as the Ramsar Convention in 1971 in the Iranian city of Ramsar.
Speaking to several Youth; mostly students of the Revival Temple AG High School, the Executive Director of Liberia Youth for Climate Actions, Ezekiel Nyanfor stressed the need for the protection of wetlands.
Photo by: LYCA Media
He said" wetlands are very important, it covers six percent of the Earth's surface, holds lots of biodiversity and plays key role in the fight against climate change"
He further "so if we cannot conserve our wetlands, we cannot fight climate change"
Also speaking, the Executive Director of the Liberia Geography Society an emerging partner to the Liberian Youth for Climate Actions used the occasion to call on the Environmental Protection Agency and other institutions to take serious steps in protecting wetlands.
According to Mr. Torwon Tony Yantay,  wetlands are not Wastelands thereby revealing plans in working with communities leaders, students among others to educate them on the need to protect wetlands.
The program which was held at the Revival Temple AG High School is celebrated under the theme: "Wetland Action for People and Nature".
www.delreport.com