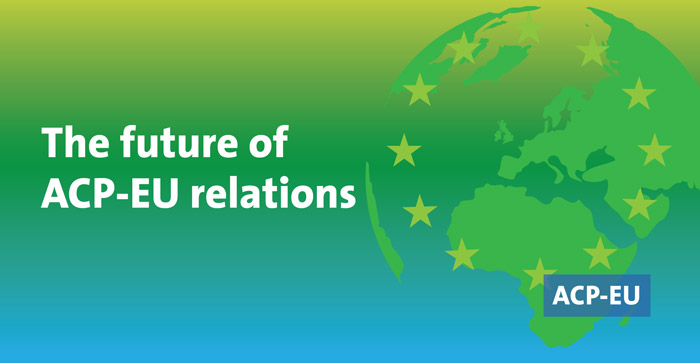 Euronews and Africanews, two news channels belonging to the same group, are joining forces to roll out special news coverage around the seventh European Union-African Union summit that will take place in Brussels on 17-18 February.
The coverage will bring viewers closer to the two-day summit and will explore the most pressing issues at hand, such as vaccine production, climate change, peace and security, migration, investment, sustainable development and economic growth.ll information will be available on Euronews in 12 languages (TV and digital) and on Africanews' English- and French-language editions.
Correspondents Grégoire Lory and Nathalie Wakam will report live from inside the Justus Lipsius building in Brussels, where they will follow the summit's developments and conduct interviews with representatives of the public and private sectors. Their main task will be to help audiences understand the meeting's political significance at a crucial time when Europe is striving to reinforce its relations with Africa. Grégoire and Nathalie will be assisted by the team of the Brussels bureau, which will contribute with its expertise on EU policy-making and international relations.
Additionally, Euronews and Africanews will jointly host two live debates to explore in greater depth the summit's agenda.
On 16 February at 15:00 CET, Africanews' Director François Chignac will moderate a session centred on investment and economic recovery entitled "Quels investisseurs pour l'Afrique de demain?". The debate, organised in association with the DRC's Ministry of Finance, will be conducted in French and feature four panellists: Nicolas Kazadi, Finance Minister of the Democratic Republic of the Congo (DRC); Yacine Fal, acting Vice-President at the African Development Bank Group; Fabrice Le Saché, President and Founder of the Aera Group Sas and Vice-President of the Mouvement des Entreprises de France (MEDEF); and business entrepreneur and investor Kalaa Mpinga.
The following day, 17 February, again at 15:00 CET, Chris Burns will host the session "The South African Perspective: Can the EU & Africa reboot their relationship?" to examine the main issues shaping South Africa-EU relations, including sustainable development, security, energy, education and economic integration. Chris will be joined by Domenico Rosa, Head of the Task Force on Post Cotonou at the European Commission; Bajabulile Tshabalala, Senior Vice-President at the African Development Bank Group; Luisa Santos, Head of International Relations at BusinessEurope; Ronak Gopaldas, Director at Signal Risk; Dr Carlos Lopes, economist and honorary professor at the Nelson Mandela School of Governance at the University of Cape Town (UCT); and Colin Coleman, former CEO of Goldman Sachs and former senior fellow at Yale University. The debate is organised in partnership with Brand South Africa, the official marketing agency of South Africa, and will take place in English.
Both sessions will be live-streamed on euronews.com and africanews.com, and across social media. Viewers are invited to send their questions to the experts.
The special coverage will be complemented with dedicated episodes of Business Africa, on Africanews, and Focus, on both Euronews and Africanews. The Briefing, Euronews' weekly political newsletter, will offer subscribers a detailed focus on EU-Africa relations in its 17 February issue.
About Euronews…
Euronews is Europe's leading international news media. Its mission is to empower people to form their own opinion, through offering a diversity of viewpoints: Euronews is "All Views".
Since its launch in 1993 in Lyon (France), Euronews has been delivering impartial news trusted by audiences across the world, available in over 440 million homes across 160 countries, including 68% of homes in the European Union + the UK. It reaches over 145 million people every month, be it on TV or digital platforms.
400 journalists of more than 30 different nationalities work across Euronews' 12 language editions, covering European and world news 24/7 in Arabic, English, French, German, Greek, Hungarian, Italian, Persian, Portuguese, Russian, Spanish and Turkish. Since 2018, Euronews has launched five branded affiliate projects: Euronews Albania, Euronews Georgia, Euronews Serbia, Euronews Romania and Euronews Bulgaria.
In 2016, Euronews group launched its sister channel Africanews, the first pan-African multilingual and independent news outlet.