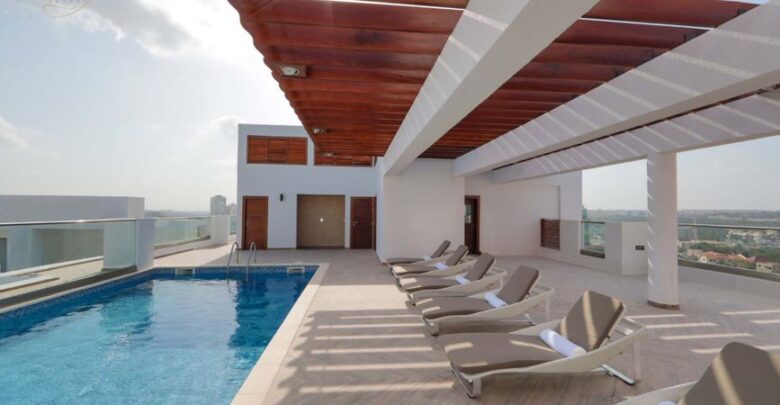 Clifton Homes, based in Ghana's capital city of Accra, develop design, construct and market their own properties, allowing for optimal control over timelines and quality; essential to delivering projects on time and to exceptionally high standards. In just over a decade the company has experienced rapid growth and enjoyed a reputation for being Accra's leading residential real estate developer.  This month, the Luxury Lifestyle Awards has recognized the organization as one of the best in the industry, and Clifton Homes has been named this year's (2021) winner in the category of  Best Luxury Real Estate Developer in Ghana. 
 Clifton Homes recognise that savvy clients don't just want a beautiful home, but rather, that their investment also makes sound commercial sense ; either by optimising their capital, future asset appreciation or yield high rental returns. With price points well below the market average, Clifton Homes offer market leading prices in some of Ghana's most prestigious neighbourhoods.  These competitive price points help home owners optimise their capital and reduce investment risk.  For buy-to-let investors the combination of low capital outlay and prime locations (with high tenant demand) drives excellent rental yields. 
 Clifton Homes CEO,  Ann Brewin, comments on the win, "We have a culture of continual improvement and intend to keep refining and evolving our proposition, always aiming to deliver optimal value to our clients.  Over the years buyer expectations in Accra have risen sharply – we welcome this and are proud to have contributed to this evolution in real estate.  We thank the Luxury Lifestyle Awards for their recognising our commitment." 
 Too often homebuyers in Accra face the need to compromise when buying a property, forced by market dynamics and unreliable suppliers to sacrifice either location or quality in order to purchase a property they can afford. Clifton Homes is among a handful of established developers in Accra with a proven track record and as the Best Luxury Real Estate Developer in Ghana, more buyers now have the opportunity to own a stylish, high-quality home in a central location, at competitive prices.  http://www.cliftonghana.com/ 
About Luxury Lifestyle Awards 
Luxury Lifestyle Awards is a global award selecting, recognizing, celebrating, and promoting the best luxury goods and services all over the world. The goal of the company is to connect people with the best of luxury. LLA has evaluated more than 10 000 various goods and services in 400 categories from 60 countries and analyzed the results to give you a TOP list of the best of the best in the world. Such world-renowned brands as Chanel, Dom Perignon, and Ferrari were proudly named winners. The victory brings companies status and recognition, global promotion, and exposure to an entirely new market of customers. 
 https://luxurylifestyleawards.com/