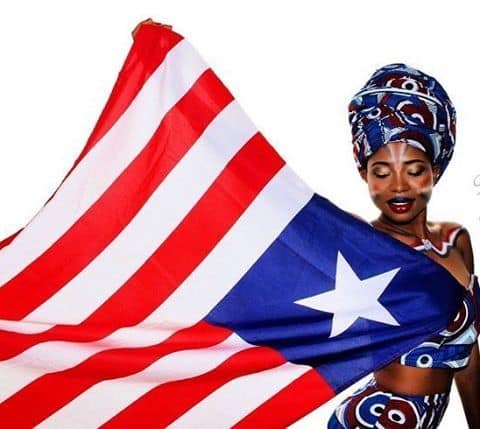 By Ezekiel Nyanfor
Fellow Liberians in and out of Liberia. As today marks the day Liberia became a FREE STATE and as well the 173 birth anniversary, we must reflect on our past and present.
To build the future, it's necessary for the past to meet the present. We must never be ashamed of our past for it doesn't define us but rather direct.
Over the past 173 years, we have struggled to develop our country and improve the livelihood of our people. All of our leaders have traveled on the same path, the wrong path. This path has been valuing political parties over country and as well accepting Liberia to be a poor country or third world nation.
If we are to develop this nation, we must start to see ourselves and country from a different vantage point. We must called ourselves who were are and want to be. Finally we must REBRAND ourselves.
The process of REBRANDING LIBERIA has to start with the highest portion of our country's population. That's the young people. They make up 60% of the country's population.

The question one will ask is, how can the young people REBRAND themselves?
We must first start by not calling ourselves future leaders but rather today's leader. That's the beginning of REBRANDING LIBERIA. The young people must see themselves as the solutions to Liberia's problems not the problems to Liberia. They must start to see opportunities in Liberia's adversities. This is because, where the challenges are lie the opportunities. We must never consider ourselves as a third world nation!! Third world, underdeveloped, developing nation are names used to suppress our MIND from thinking big and great about our nation.
When we ACCEPT these suppressive names, they become our realities. Of course, our realities become our life.
My beloved brothers and sisters, Liberia is a great nation and will always be. We are the MOTHER OF AFRICA and must stand up for her as a mother stand up for her children. We must reclaim our dignity, respect, honor, and name.
I am glad that the young people of this generation are seeing things different. They have started to REBRAND LIBERIA. " It is the young trees that make up the forest" an African proverbs says.
God bless Liberia and her inhabitants!!
www.delreport.com