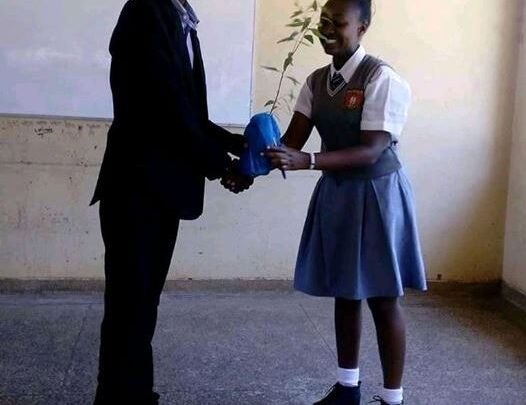 My name is Benard Kioko Ndaka.  Born in Eastern Providence Kenya. I am certified public accounts student at KCA university – Thika Road. I'm the founder and CEO of Green Economy foundation of Kenya – an Environmental conservation based organisation.
I am passionate in solving environmental challenges such as climate change and poverty within our society. My dream is to plant 100 million trees in Africa and other parts of the World the soonest possible.

What are the challenges that we are facing:
– Shortage of resources to run Conservation events.
– A large number of Kenyans are not aware of the effects of climate change and have to keep on educating them.
– Most people who are aware of the things such as deforestation remain ignorant and don't consider conservation as a thing of
great importance.
-90 % of trees destroyed within the capital are destroyed by humans and we have to bear the pain of planting and later on finding
some trees destroyed.
– Planting trees needs procedures such as seeking permission from authorities \ people in charge and this delays the process of restoration.
– We should raise a generation that is conscious about the importance of proper environmental management and conservation.
– We should plant as many trees as possible.
– We should include environmental classes in schools.
– We should educate and support environmental ambassadors in our society to equip them with the required knowledge to carry on their conservation work.
– We should have proper food storage so that after harvesting we don't waste a lot of food.
– We should connect things such as sports with Conservation.
For example , sport – conservation initiative.
Presenter: You are great my brother. The Liberian Youth for Climate Actions is open to partnerships . We all have a role to play as Africans in achieving goal 13 of the sustainable development goals !!
#What
's your view and practical sustainable solutions to this problem as well?
Source: Climate Daily Effects (C.D.F) is a social media platform that share stories and solutions to climate crisis in everyday life. C.D.F is presented to you Friday of every week by LYCA 's Climate Education Coordinator Miss. Kadiatu A. Sheriff. Climate Daily Effects is an initiative of  Liberian  Youth for Climate  Actions (LYCA)
You can share your stories and solutions to us (LYCA ) through these media: Nyanfor7077@gmail.com, lycactions@gmail.com , Whatsapp (+231776882413), Follow us on Facebook @LYCActions
www.delreport.com