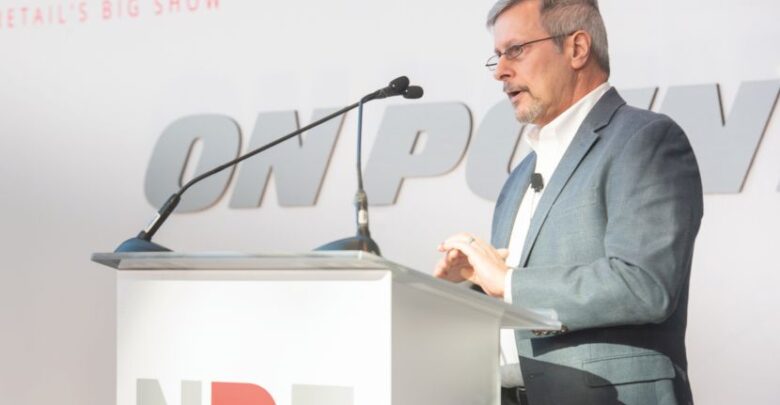 Supply & Demand Chain Executive, the only publication covering the entire global supply chain, named Tompkins Robotics President and CEO Mike Futch a winner of the 2022 "Pros to Know" award. The award program recognizes outstanding executives whose accomplishments offer a roadmap for other leaders looking to leverage supply chains for competitive advantage.
Futch is among the Tompkins Robotics original leaders, bringing the tSort sortation system to life for global customers. The companys technology is changing the way firms execute in their supply chains, with the tSort system now used by some of the worlds top retailers and shippers. Futch has continued to drive innovation at Tompkins Robotics, which recently unveiled new tSort3D and xChange technology systems, as well as a new RaaS (Robotics as a Service) business model.
His focus is delivering Tompkins Robotics and its systems to customers across the globe,  which together represent more than $1 trillion in annual revenue through retail, e-commerce, 3PL and package/postal channels. Prior to his role as president of Tompkins Robotics, Futch worked with Tompkins International for nearly 20 years working with leading global companies on supply chain and logistics programs. Prior to joining Tompkins, Futch held senior leadership positions at several supply chain consulting firms and also served in the U.S. Air Force.
"When I look back at past Pros to Know winners, I see a lot of individuals who accomplished a lot of great achievements. But, this years winners are reinventing what it means to be a supply chain professional. This years winners are intuitive, adaptive and so super smart, and continue to push the envelope when it comes to everything supply chain-related," says Marina Mayer, Editor-in-Chief of Supply & Demand Chain Executive and Food Logistics. "We received over 360 nominations this year, the highest number of nominations ever for this award. Its proof that todays supply chain professionals are not only doing great things for the supply chain, but are also being supported by their teams, peers and partners."
Go to www.SDCExec.com to view the full list of 2022 Pros to Know winners. The overall winners were announced live at MODEX 2022 in Atlanta. Go to www.SDCExec.com/awards to learn more about upcoming Supply & Demand Chain Executive awards.
About Supply & Demand Chain Executive
Supply & Demand Chain Executive is the only supply chain publication covering the entire global supply chain, focusing on trucking, warehousing, packaging, procurement, risk management, professional development and more. Supply & Demand Chain Executive and sister publication Food Logistics are also home to L.I.N.K. and L.I.N.K. Educate podcast channels, L.I.N.K. Live, SCN Summit, SupplyChainLearningCenter.com and more. Go to www.SDCExec.com to learn more.
About Tompkins Robotics
Tompkins Robotics is a global leader focused on the robotic automation of distribution and fulfillment operations. Its primary system, tSort, consists of autonomous mobile robots that sort a wide range of items and parcels to consolidation points for order fulfillment, store replenishment, returns, parcel distribution – virtually any process in the supply chain. tSort is a truly modular, scalable, and portable robotic sortation system that helps build world-class supply chains while providing unmatched flexibility and throughput. With three models, tSort; tSort Plus; tSort Mini; and two sortation methods, tilt trays and cross belts, Tompkins Robotics systems handle the broadest range of product on the market – as small as a penny to up to 40 inches long by 30 inches wide and weighing up to 120 pounds. Its systems work in small operations in the backroom of a grocery, supercenter, or mall anchor store to large fulfillment centers processing millions of units a day. These systems maximize performance and allow its clients to be more agile, adaptable, profitable, and successful in todays dynamic marketplace.
The company also offers other proprietary solutions, including the xChange, tSort3D, and xPress. xChange is a robotic sortation order removal and replacement system for orders and shipping systems. tSort3D is a new, very dense sortation system ideal for ecommerce and provides as much as 10 times the sort destinations and volume compared to competing solutions. xPress is an overhead robotic transport system that can be used in retail to DC environments. Tompkins Robotics continues to expand its core systems with complementary robotics and integrated material handling systems to automate fulfillment operations.