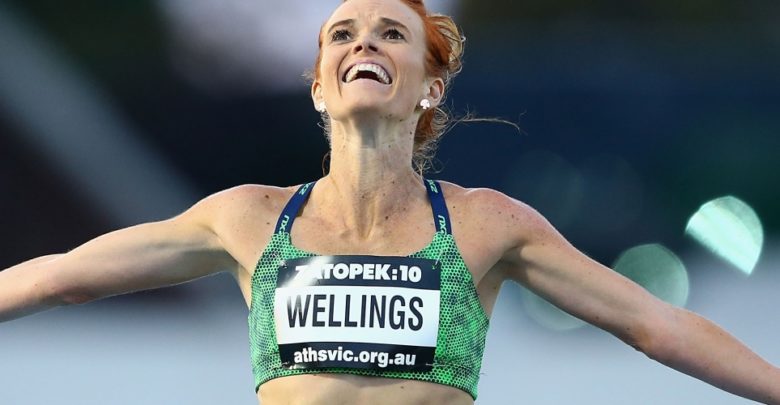 Theme: Athletics
The final 44 athletes have been named for the Australian athletics squad, bringing the total number of athletics representatives to 109, the second-largest team in history following Melbourne in 2006.
Australian Team Chef de Mission Steve Moneghetti congratulated the new members and reiterated the strength of the team.
"Congratulations to the 44 new members on the team, we now have a full athletics squad that will represent Australia on the Gold Coast in April," Moneghetti said.
"It has been over 10 years since we have had such a strong squad in athletics and I am really looking forward to being a part of it and encouraging everyone to go out there and do their best."
GC2018 Ambassador Kurt Fearnley will close out his remarkable and inspirational career with his selection confirmed in the T54 Marathon and 1,500m.
Fearnley was the silver medallist in the T54 1500m at the Glasgow 2014 Commonwealth Games, following on from his gold medal-winning performance in the same event in Delhi.
"Pulling on the green and gold once is special and if that's all you get, you're luckier than most," he said.
"So, to have the honour of representing Australia at a third Commonwealth Games as well as at a few Paralympics, World Championships and Olympics is something else."
Fearnley joins another T54 1,500m representative in Angela Ballard as the only Australian athletes at GC2018 still competing from the Paralympic Games in 2000.
"To be able to bookend my career in the green and gold with a home games on the Gold Coast after kicking off in Sydney in 2000 makes it extra special," the 36-year-old continued.
I was lucky enough to be handed the baton in Sydney as a plucky 19-year-old from some Australian wheelchair racing greats like Geoff Trappett and Louise Sauvage and it's comforting to know that I'm leaving things in the very capable hands of great young racers like Madi [de Rozario], Sam [Rizzo] and Jake [Lappin]."
Sam Walker (T38 100m) is one of three 15-year-olds included in the athletics team alongside Rhiannon Clarke (T38 100m) and Kailyn Joseph (T38 long jump).
Walker will set a new record as the youngest male competitor for Australian athletics, aged just 15 years and 166 days when he begins competition.
Gold medallist from Delhi in 2010, Fabrice Lapierre (long jump) joins Benn Harradine (discus), Kathryn Mitchell (javelin), Sally Pearson (100m hurdles, 4x100m relay) and Lauren Wells (400m hurdles, 4x400m relay and long jump), in a record-equalling fourth Commonwealth Games.
Interest in athletics at GC2018 has been huge, with over 80% of tickets sold. Good news for fans is that tickets still remain for three evening sessions and four morning sessions at Carrara Stadium.
The remaining three finals sessions (Monday 9 April , Tuesday 10 Apriland Wednesday 11 April ) have sensational events including the 100m finals, 400m finals, men's 1,500m, women's 10,000m, men's long jump and women's javelin (to name a few).
Fans will need to be quick to not miss out. Check availability and purchase tickets here at gc2018.com/tickets.
The full Australian Athletics team includes:
Men

Alex Hartmann – 200m; 4x100m
Angus Armstrong – Pole vault
Benn Harradine – Discus
Brandon Starc – High jump
Cam Crombie – F38 shot put
Cedric Dubler – Decathlon
Chris Hamer – Marathon
Christopher Mitrevski – Long jump
Damien Birkinhead – Shot put
Dane Bird-Smith – 20km race walk
Daniel Mowen – 4x400m relay
David McNeill – 5,000m; 10,000m
Declan Carruthers – Pole vault
Emmanuel Fayike – Triple jump
Evan O'Hanlon – T38 100m
Fabrice Lapierre – Long jump
Hamish Peacock – Javelin
Henry Frayne – Long jump
Huw Peacock – Hammer
Ian Dewhurst – 400m hurdles
Jack Dalton – Hammer throw
Jack Hale – 4x100m relay
Jake Lappin – T54 marathon; 1,500m
James Nipperess – 3,000m steeplechase
Jayden Sawyer – F38 shot put
Joel Baden – High jump
Jordan Williamsz – 1500m
Joseph Deng – 800m
Joshua Clarke – 100m; 4x100m
Joshua Ralph – 800m; 4x400m relay
Kurt Fearnley – T54 marathon; 1,500m
Kurtis Marschall – Pole vault
Kyle Cranston – Decathlon
Liam Adams – Marathon
Luke Cann – Javelin
Luke Mathews – 800m; 1,500m
Marty Jackson – F38 shot put
Matthew Denny – Discus, hammer throw
Michael Hosking – 20km race walk
Michael Shelley – Marathon
Mitchell Cooper – Discus
Morgan McDonald – 5,000m
Murray Goodwin – 4x400m relay
Nick Hough – 110m hurdles
Pat Tiernan – 10,000m
Rohan Browning – 100m; 4x100m
Ryan Gregson – 1,500m
Samuel Rizzo – T54 1,500m
Samuel Walker – T38 100m
Steven Solomon – 400m; 4x400m relay
Stewart McSweyn – 5,000m; 10,000m
Trae Williams – 100m; 4x100m relay

Women

Alexandra Hulley – Hammer throw
Alysha Burnett – Heptathlon
Angela Ballard – T54 1,500m
Anneliese Rubie – 400m; 4x400m relay
Beki Smith – 20km race walk
Bendere Oboya – 400m; 4x400m relay
Brianna Beahan – 100m hurdles; 4x100m relay
Brianna Coop – T35 100m
Brittany McGowan – 800m
Brooke Stratton – Long jump
Caitlin Jones – 4x400m relay
Carly Salmon – T35 100m
Cassie Purdon – High jump
Celeste Mucci – Heptathlon
Celia Sullohern – 10,000m; 5,000m
Claire Tallent – 20km race walk
Dani Stevens – Discus
Danielle McConnell – Hammer throw
Eliza Ault-Connell – T54 marathon; 1,500m
Elizabeth Parnov – Pole vault
Ella Nelson – 200m
Ella Pardy – T38 100m
Eloise Wellings – 5,000m; 10,000m
Erin Cleaver – T38 long jump; 100m
Genevieve LaCaze – 3,000m steeplechase
Georgia Griffith – 800m; 1,500m
Isis Holt – T35 100m
Jemima Montag – 20km race walk
Jessica Trengove – Marathon
Kailyn Joseph – T38 long jump
Kathryn Mitchell – Javelin
Keely Small – 800m
Kelsey-Lee Roberts – Javelin
Kim Mulhall – Discus
Lara Nielsen – Hammer
Lauren Wells – 400m hurdles; long jump; 4x400m relay
Linden Hall – 1,500m
Lisa Campbell – Pole vault
Lisa Weightman – Marathon
Maddie Coates – 200m; 4x100m
Madeline Hills – 5,000m; 10,000m
Madison de Rozario – T54 marathon; 1,500m
Melissa Breen – 100m; 4x100m
Michelle Jenneke – 100m hurdles
Morgan Mitchell – 400m; 4x400m
Naa Anang – Long jump
Nicola McDermott – High jump
Nina Kennedy – Pole vault
Rhiannon Clarke – T38 100m
Rhydian Cowley – 20km race walk
Riley Day – 200m; 4x100m
Sally Pearson – 100m hurdles; 4x100m relay
Taryn Gollshewsky – Discus
Taylor Doyle – T38 long jump
Victoria Mitchell – 3,000m steeplechase
Virginia Moloney – Marathon
Zoe Buckman – 1,500m
www.gc2018.com