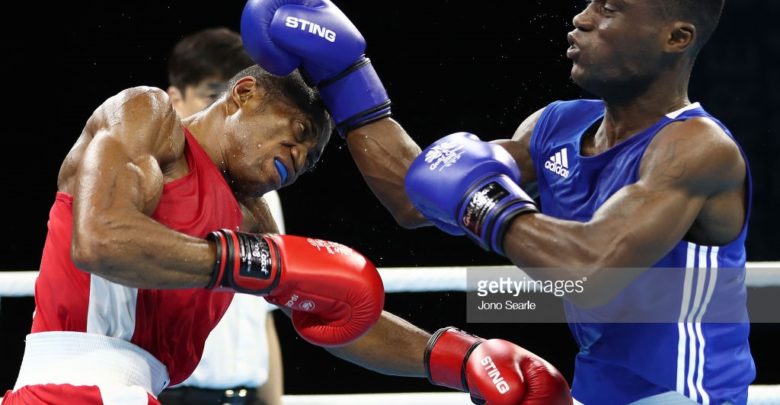 By Dela Ahiawor on the Gold Coast
Samuel Yaw Addo has rekindled the hope of winning a medal for Ghana on the Gold Coast, for  being the first boxer to win a fight for the Ghana at the  Commonwealth Games in Australia.
The Ghanaian scored a 4-1 split decision victory over Siriku Ojo from Nigeria in the bantamweight division at the Oxenford Studio Boxing Arena.
Samuel [22] dominated from the blast forcing Ojo to visit the canvass as early as the first round. The determined Ghanaian maintained his composure and opened up a cut in the face of his opponent in round 2.Samuel, who has advanced to the quarter-final phase of the competition will come face-to-face with England's Peter McGrail on Tuesday, April 10.
Two Ghanaian boxers; Jessie Lartey and Musah Rahman Lawson will also be in action on Sunday against Louis Richarno Colin [Mauritius] and Seyi Ntsengue of Cameroon.
www.delreport.com