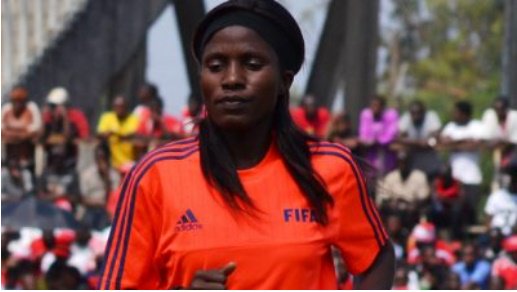 Malawi's top notch Fifa Women's assistant referee Bernadettar Kwimbira Mzika has been appointed in the 45-member team to handle 2018 Fifa Under-20 Women's World Cup in France.
Kwimbira Mzika, who also made the cut on provisional officiating team earmarked for Fifa Women's World Cup also in France, is excited with the appointment.
"It's always good to be considered for such tournaments because they are World class and not easy for one to make it," she said.
She described the appointment as another milestone  her glittering career.
"It's an honour to me but most importantly Malawi as a country," she added.
The officiating panel was selected based from 21 different countries basing on their experience in their respective association and confederation competitions, as well as their levels of fitness and ability to read the game.
Those selected for the tournament in Brittany this summer will also be candidates to officiate at the FIFA Women's World Cup France 2019.
Kwimbira also officiated at the 2015 FIFA Women's World Cup in Canada and 2016 Olympics in Rio , Brazil, 2014 Youth Olympics in China, four consecutive Africa Cup of Nations since 2010.
This year she was selected as overall winner in Malawi's inaugural national sports awards organised by Malawi National Council of Sports.
NyasaTimes