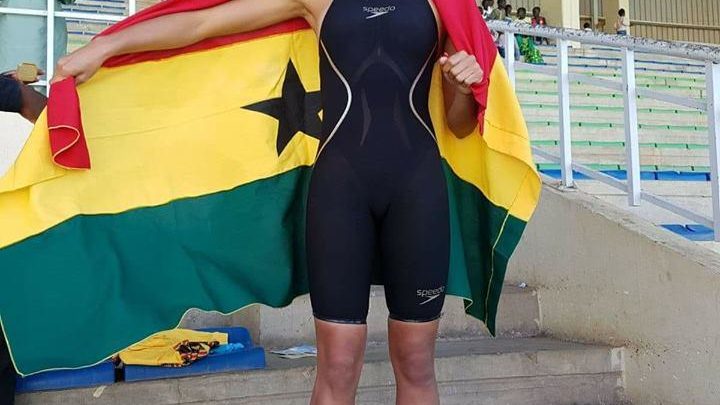 By Sammy Heywood Okine
Kaya Forson is the young Ghanaian swimmer who won 4gold, 7 silver and 1 bronze medals for the Ghana swimming team at the just ended "6th Africa Zone 2 Senior Swimming Championship in Dakar.

She was the first female swimmer to represent Ghana at the Olympics (Rio 2016 Olympic Games).
Theo Wilson Edzie, President of the Ghana Swimming Federation described her as a real super stat in the making, who must be encouraged not to give up, but go on to win more international laurels for herself and the nation.
He expressed that when she was discovered, many people criticized him, but he kept the hope and confidence in the young girl and now she is the toast of swimming fans.
According to Wilson Edzie, his tenure of office has seen a very sharp rise in swimming and many people now want to swim. He said Ghana can win more medals in swimming if the young swimmers of the national team are motivated.
He urged parents to encourage their children to swim as it is vety good exercise and can take them far as sports ambassadors.
He also commended the technical team who led the swimmers to Senegal to haul 25 medals which is historic.
www.delreport.com