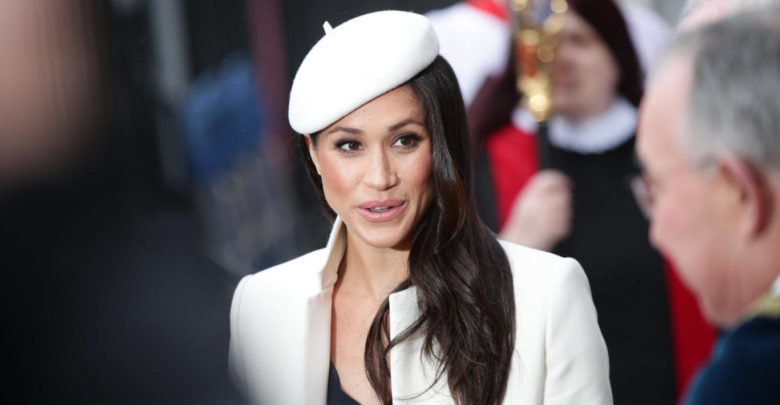 Here's a fun piece of royal family trivia: Meghan Markle is apparently not the first woman of African descent in the British royal family.
If you're racking your brain, mentally conjuring up the Windsor Royal Family Wikipedia page you've committed to memory since becoming a Meghan/Harry stan (what, just me?) we regret to inform you that your attempt is futile.That's because Queen Charlotte—long rumored to be the first member of the royal fam with African lineage—ruled long before reigning Queen Elizabeth was even a twinkle in her parents' eyes. Way back in the 18th century, while America was still practicing slavery, Queen Charlotte reigned in the United Kingdom of Great Britain and Ireland; she was in power from the time she married King George III in 1761 until her death in 1818.The nitty gritty of the genealogy suggests that one of Charlotte's ancestors, King Afonso III of Portugal, who reigned in the 13th century, may have had a black mistress named Madragana—meaning the Queen had to go back five centuries to trace her African lineage. Charlotte's skin tone was on the fair side, however legend has it that the Scottish painter Allan Ramsay emphasized her black features for his portraits as a kind of protest of against the slave trade.
You're probably wondering—wait, what does Kensington Palace officially have to say about this?
The answer? Not much. While the House of Windsor has never denied that Queen Charlotte has African ancestry, they've never confirmed it either. (Queen Charlotte was of the House of Hanover, the family whose rule ended following the death of Queen Victoria in 1901; her grandson, George V, declared the House of Windsor as the ruling fam in 1910, and the Windsors have remained in power ever since. History!)
But while officials have stayed mum, it is worth pointing out that the dramatized Lifetime movie version of Prince Harry and Markle's love story, Harry and Meghan: A Royal Romance, also hinted at Queen Charlotte's African ancestry, which is as good as confirmed in our book.
Last year, a Buckingham Palace spokesperson told the Boston Globe, "The House of Windsor has never denied Queen Charlotte's claimed African ancestry."
"This has been rumored for years and years," said the spokesperson, "It is a matter of history, and frankly, we've got far more important things to talk about.
By Sam Reed, instyle.com