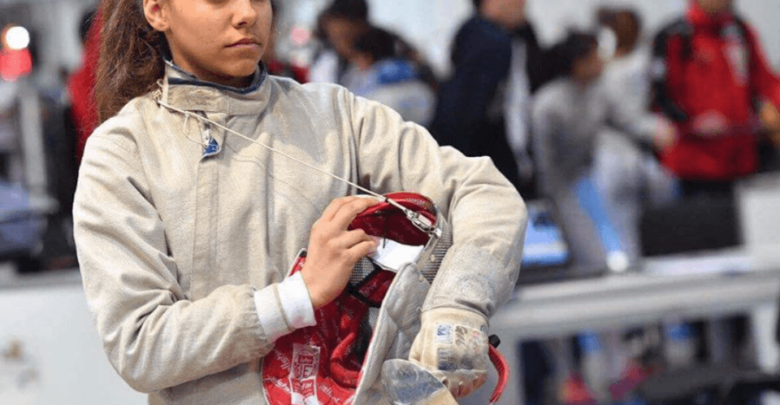 By Sammy Heywood Okine
Marta Okine, a 17 year old fencer is the latest sports talent who wants to represent Ghana at the next Olympic Games in Tokyo.
Now 7th best in Europe in the Cadets division, Marta Okine who was born in Poland wants to switch nationality to represent Ghana in the unpopular sport among Ghanaians.
Rated as one of the stars of the future, she has taken up the challenge to be rated among the best in the world, and her parents are putting in every effort for her to don the colours of Ghana.
According to her dad, since 2016 they have been discussing with Ghana Fencing officials about his daughter's ambitions to represent Ghana at the upcoming Olympics.
He said they contacted the president of Ghana Fencing.
According to Mr. Wojtek Okine "My daugther now is in the Polish Federation and she was 7th last year in the European championship cadets, while their team won bronze  medal in the same tournament and now she is a regular in the national team".
Meanwhile, the Ghana Fencing Association is organizing an event towards the 2018 Commonwealth Junior and Cadet Fencing Championship in New Castle, England.
The event for selection of the team is on June 8, 2018 at the Afrikiko Restaurant in Accra. The evening programme is being sponsored by the Hungary Embassy in Ghana, Silver Star Auto Ltd, The Path, Kingdom Books and Stationery, Koala and HAD.