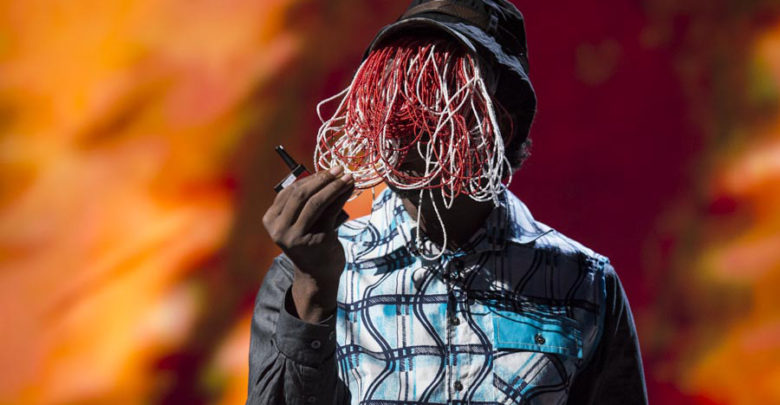 By Mohammed Amin Lamptey, Journalist / Lecturer
Undoubtedly the latest expose by Tiger Eye PI led by celebrated investigative Journalist with international repute, Anas Aremeyaw Anas on the Ghana Football Association with Focus on its President, Kwesi Nyantakyi, has brought to the fore multiplicity of concerns emanating from major stakeholders especially the public who often unleash their verdicts on alleged corrupt individuals and organizations even before they are proven guilty by a court of competent jurisdiction.
The issue became thought-provoking when the President of the republic of Ghana, Nana Ado Danquah Akufo-Ado lodged a complaint with the Criminal Investigation Department(CID) of the Ghana Police Service in which several allegations have been leveled against the President of Ghana Football Association, Kwesi Nyantakyi. 
President Akufo-Addo's report to the CID was met with various reactions from the public, including Tiger Eye PI citing issues of confidentiality. According to the camp of Anas and his Tiger Eye PI, the President had been given a privilege to watch aspects of the purported investigative piece which concerned him. In return for the privilege, the President was not expected to take any action until the schedule June 6th ,2018 Public premiering of the film. Despite the claim by Abdul Malik Kweku Baako of a privileged first-time viewing by President Akufo-Ado, it was widely reported in the media that some prominent Journalists and influential individuals have also had the privilege of watching the yet to be shown investigative video report with some of them boasting about it and eventually giving out vital information of the said confidential investigative piece.
DISAGREEMENT:
Some section of the media and social commentators have disagreed with the decision of the President to call for Nyantakyi's investigations for allegedly using the President's name and his Vice for fraud.
INVESTIGATIVE JOURNALISM AND ETHICS:
Throughout history, journalism especially investigative journalism has been at the heart of any honest and high functioning democracy. With Ghana's democracy still young and buzzing with a brighter future, it is imperative to acknowledge any effort by any Ghanaian journalist who intends to expose any unscrupulous office holder be it politics, public or private for the benefit of the nation.
It is therefore important to state categorically that Journalistic codes of conduct vary in different countries but share some common elements, including the principles of truthfulness, accuracy, objectivity and impartiality, the right of the public to truth, the right to fair comment and criticism, the use of fair methods to obtain information, the willingness to correct mistakes, and respecting the confidentiality of sources among others.
Having conducted several investigations in Ghana and elsewhere over the past years, this very investigative piece of work on the alleged corrupt practices at the Ghana Football Association(GFA) by Tiger eye PI has opened the floodgate for effective scrutiny of the mode of investigative journalism being practiced by the "faceless" Anas Aremeyaw Anas and his team of investigators.
Indeed, the scrutiny of Anas' mode of operation by the public is in order for both societal and academic benefit. It is important that Anas' mode of investigation is subjected to certain basic ethics of journalism which include; professional responsibility, legal responsibility and social responsibility.
PROFESSIONAL RESPONSIBILITY:
With Professional responsibility, a qualified Journalists must work or operate within the remit of professionalism. Journalists must present an accurate portrayal of events as they occur. They must present ONLY the facts, not portray their opinions as facts.
The general presumption of a professional journalist's audience is that the individual dealt with the matter in a manner by making an ethical decision that is honest and fair so as not to trample upon the rights of any individual or parties. In journalism certain factors play a big role in making ethical decisions. The Two very important factors are impartiality and objectivity. The question to ask is was Anas fair to his targets by SETTING THEM UP BY PRETENDING TO BE A BUSINESSMAN? Certainly not!
LEGAL RESPONSIBILITY:
Legal responsibility requires that a member of the media or a Journalist who complies with the rules of conduct recognized in the media world, should have no problem completing his or her job with good faith. Good faith means to be in compliance with standards of decency and honesty. Each individual has RIGHTS, and journalists should take this into account when publishing any piece of work. Investigative journalism often comes with invasion of privacy and in the Anas methodology, where people are set up in imaginary situations and discussions filmed with the sole motive of portraying them as corrupt, serious ethical issues of invasion of privacy should be a major concern.
Regardless of the outcome of an action, a reporter, writer, producer, photographer, etc. should always operate with the idea that he or she can stand firmly behind his or her work. Given the vibrant nature of the media and the availability of technology to spread news very fast and wide, threat of defamation, that is the spreading of untruthful or misleading information about a person or entity should be of major concern to an investigator. Indeed, a person could be defamed through investigative work which seeks to portray an individual as corrupt, even though that may not be the case.
In the case of the high-profile investigation of judges by Anas, some of the judges presented as bribe takers and corrupt in the video won their cases in court when they took Anas and Tiger Eye on in court. The question now is, how did, or how does Anas repair the damage of defamation inflicted on these judges through his video, which portrayed them as being corrupt with so-called evidence which couldn't stand legal test in court?
And in the latest exposé into football, how will Anas and Tiger Eye repair the huge damage to Mr Nyantakyi's reputation should the on-going investigations and or a subsequent court proceedings clear him of any wrongdoing? By setting Nyantakyi up, secretly filming their discussions with the sole aim of shaming him, and achieving his parochial interest through a public première of the video, there is surely a serious question of ethical breaches for personal interest (to shame Nyantakyi), and not for public interest, which is normally a justification for invasion of privacy.
Indeed, the goal of privacy law is to protect people from unwanted intrusions into their private lives and this right should not be easily breached by setting up people to embarrass them under the guise of investigation. Many civil law jurisdictions also have specific provisions that protect an individual's image, personal data, name, likeness and other generally private information.
SOCIAL RESPONSIBILITY:
With social responsibility, Journalists have the onus to ensure that information is presented in a fair, balanced, and truthful manner. Journalists SHOULD NOT sensationalize, dramatize or exaggerate any media event for their own benefit or parochial interest.
It is significant though to mention that there are over twenty areas of Journalism but the four prominent ones are Broadcast Journalism, Investigative Journalism, Photo Journalism and Sports Journalism. Even though the four are different in the pursuance of their duties, they all stand on the core foothold of professional ethics of journalism which are imbedded in truth, fair, unbiased and objectivity.
Media is the sword arm of democracy and acts as watchdog to protect public interest against corruption, malpractice and create public awareness. Often times politicians take full advantage of their positions and some evil clique of mafias and crime syndicates to make the life of the common man wretched. Indeed, it has been revealed that in our part of the world, Taxpayer's money is siphoned out for the personal gain of the influential in society and ordinary people are mere spectators watching without the power to act.
The media has a greater responsibility as the fourth pillar of democracy along with the Judiciary, Executive and Legislature to fight against the injustice, oppression, misdeeds and partiality of every society. Over the past decades' media has continued to be an integral part of human civilization and growth through the gatherings of information to the modern day Radio, Television and Print Media. Media has always taken a pivotal role in shaping our society especially investigative journalism.
IMPORTANCE AND PRINCIPLES OF INVESTIGATIVE JOURNALISM:
Media experts have said in effect that, generally in every country, media, or specifically, investigative journalism have at least idealistically two purposes for today's media agenda.
Firstly, to serve the interests of the general population as well as those of special interest groups.
Secondly, to stress on reliability, honesty, and impartiality in the handling of ideas, critical issues and propaganda.
Investigative Journalism is hugely grounded on a special guide so as to help practitioners uphold the professional, legal and social ethics before, during and after their investigative work.
The guide to investigative Journalism has so many components but the popular one been used as a catalyst for students and practitioners of investigative journalism is as follow:
1.The Investigative Journalist is expected as a professional to first of all know how to identify a story. Yes, indeed the ability of an investigative Journalist to pick and choose the right story is fundamental. The journalist must not rely on lingering perceptions across the airwaves or any other source that have no evidence.
2.It is incumbent on the investigative Journalist to conduct an investigative interview. Meaning your mode of investigation is very much critical and never talked about framing or setting-up your potential interviewee before and during a scheduled interview.
3.The investigative Journalist must endeavor to locate and obtain authentic documents to support his/her investigation processes. Meaning documents are vital elements in arriving at a conclusion of any critical issue especially in today's world of fake news.
4.One of the difficult part of investigative Journalism is story packaging. Meaning the investigative Journalist must be able to professionally package his or her story in a way that it will achieve it purpose; not only in a way which only seeks to shame people.
5.Delivering the story is as difficult as packaging it because the investigative Journalist is due to get the story out to the public. The public which represents the target audience for the story is made up of avalanche of intellectuals and other experts who have the capacity to scrutinize the story and make informed deductions.
Your inability to learn story telling technique can cause your downfall as an investigative journalist. Story telling technique provides structure and focus to investigative journalism and reporting. Meaning you may have identified a good story, located and obtained authentic documents and properly packaged the story BUT poor story telling could hamper the end result as it were.
It is therefore my conviction that when the above is adhere to our investigative Journalists would never hide their identity regardless. It will also help to lay to rest assertively the myth that investigative journalism which exposes social cankers and unscrupulous citizens has made some Journalists too powerful, unblemished, failsafe and demi-gods.
The general purpose of investigative Journalism is to identify a good story and follow it up with the required guidelines that would eventually unleash the needed result.
ANAS' MODE OF INVESTIGATION:
Over the past years, I have endeavored to find out the mode or the style used by my very good brother and colleague Anas Armeyaw Anas in his investigative journalism processes but my effort is usually defeated prematurely because of the unanimous public applause and the "trial by the press" on the individuals who have not been proven guilty by a competent court of jurisdiction any time he comes out with his stories.
THE LATEST INVESTIGATIVE PIECE:
I wouldn't want to chronicle events of his past stories which by public opinion so far have exposed some negative dealings of individuals and organizations because of the little space I have for this piece.
The latest investigative piece done by Tiger Eye PI has given birth to my unanswered question as to the mode of Tiger Eye PI investigations because the ethics of journalism are very clear on guidelines and format and you are at liberty to introduce your creativity in the cause of your job but not to totally deviate from its core values and code of ethics.
As a country, we seem to be overwhelmed by Anas Aremeyaw Anas's investigative stories forgetting our role as key stakeholders of the society who have the responsibility to read in between the lines so as to help punish those who are culpable and rescue those who are innocent because to invades someone's privacy is not only journalistically unethical but equally religiously unethical (Emphasis on Islam since both the writer and Anas are Moslems).
With the debate surrounding the investigative reports of Tiger Eye Production led by Anas Aremeyaw Anas, particularly the latest work, many stakeholders and Universities are still considering the mode and criteria for getting them counted as such. But getting them accepted as scholarly or research work is an altogether a different ball game.
Nonetheless, Academia still requires a lot of convincing to accept that rigorous investigative journalism is considered the highest form of journalism, employs the scientific method and contribute to new knowledge like academic research. Apart from the mode which will be difficult to be revealed by Anas, the little information gathered regarding how individuals are entrapped, hoodwinked, tricked and deceived by his errand boys who are allies to his target preys cannot be morally and professional ethical.
The Media or a Journalist preoccupation is to help in fighting against corruption, nepotism, cronyism of institutional machinery and carrying out relentless campaign against them. The Media often act as a catalyst to government action compelling government to move into action including suspending of appointees and putting them into jail including any other culpable citizen.
It is essential for Journalists to consider the dignity of their media outlets as very crucial during investigations so as to prove their prowess as credible news providers. Your shared values are the most significant asset between you and your audience and also form the basis of the imperceptible yet critical contract between your media outlet and its target audience.
ISLAM AND JOURNALISM:
Basis for an Islamic Code of ethics in journalism has it that since a journalist's foremost concern is the dissemination of news, a Muslim Journalist has the obligation to agree upon a definition of news that is permissible within the framework of Quran and Sunnah (Teachings of the Prophet). Not only that, he or she must also consider a process of news gathering, news making and news disseminating that is acceptable within an Islamic framework. And in order to compete with the existing information orders, the Journalist must do everything possible to provide theoretical foundations and arguments as well as a driving force that will ensure its implementation among other journalists throughout the world.
The central force in the Islamic moral system is the concept of Tawhid (the supremacy and sovereignty of one God). Tawhid also implies unity, coherence, and harmony between all parts of the universe. Not only this, but the concept of Tawhid signifies the existence of a purpose in the creation and liberation of all human kind from bondage and servitude. The concept of the hereafter becomes a driving force in committing to one God, and the inspiration as well as definitive guidelines are provided by the traditions and the life of the Prophet (PBUH).
In Islam, a journalist who uses his or her faculty of observation, reason, consciousness, reflection, insight, understanding and wisdom must realize that these are the Amanah (trust) of God and must not be used to injure a human soul for the sake of self-promotion or for selling the news, rather to be used in arriving at the truth.
The famous saying 'when a dog bites a man it is not news, but when a man bites a dog it is,' to a great extent is a fair description of how stories are treated by news makers. It speaks of the concept of social responsibility that is acceptable to the contemporary journalist. The often cited criteria of objectivity are a myth that must be scrutinized and challenged by Muslim media practitioners. Objectivity as defined by many contemporary media scholars is construed to mean:
• Reporting only observable phenomena.
• Reporting without personal emotions.
• Reporting without personal opinion.
• Reporting without personal values.
• Reporting all sides equally.
FROM THE HOLY QURAN PERSPECTIVE:
There are countless verses from the Holy Quran that talk about Journalism and news reporting but for the sake of this piece, I wish to provide four verses from various chapters to help this discursion:
➢ When there comes to them a matter, be it of security or fear, they broadcast it; if they had referred it to the Messenger and to those in authority among them, those of them whose task it is to investigate would have known the matter. (Quran, 4:83).
➢ You who believe! if an evil-doer comes to you with a report, look carefully into it, lest you harm a people in ignorance, then be sorry for what you have done. (Quran, 49:6).
➢ For, most of them follow nothing but conjecture: [and,] behold, conjecture can never be a substitute for truth. Verily, God has full knowledge of all that they do. (Quran, 10:36).
➢ You who have attained to faith! Avoid most guesswork [about one another] for, behold, some of [such] guesswork is [in itself] a sin; and do not spy upon one another, and neither allow yourselves to speak ill of one another behind your backs (Quran, 49:12).
From the above verses, guesswork, spying, slander and backbiting are all vices to be avoided. No paparazzi spying on celebrities. No speculation on what someone might have done. No unfair means to make grandiose headlines. No debate on the meaning, constituents, form, nature and context of Truth, as what Truth means is clear. No indirect implications, subtle insinuations, hidden agendas, prejudices and ulterior motives. No incorrect, adulterated, partial and extra-contextual quoting from sources or references. No factoids, semi-truths or pseudo-truths and one sided coverage. No fear of repercussions, pressures of protagonists or antagonists.
COMMENTARY:
Quran 4:83 talks about spreading of rumors without verification: As a journalist you are under obligation through this verse to stick to the ethical concept of journalism from the Islamic perspective. You are also reminded to respect authority by seeking their perspective or support before you make any major disclosure of vital information for the sake of security, peace and human dignity.
Quran 49:6 talks about the wicked people among you with ulterior motives who may come to you with information on other people without prove or evidence. You are under obligation to enquire into it carefully lest you should harm innocent people through defamation unwittingly and regret what you have done later especially when those affected sue you and the court charged you for defamation. Some journalists often go on their knees to beg for clemency.
Quran 10:36 talks about conjecture and guesswork as against truth. Clearly there are Authors, Editors, Producers, Law makers and Philosophers who do not based their opinions on knowledge but on mere guesswork and conjecture. Eventually these individuals are seen as trusted and credible leaders even though their information were based on mere assumptions. Therefore, they must be right at all time.
Quran 49:12 talks about the prohibition of mocking and ridiculing one another. Certainly, some suspicions are not only dangerous but sin. The advent of social media brought to the fore fake news which is vehemently enrich by hatred, greediness, animosity, gossip, backbiting and power-play. A rhetorical question was asked by Allah(SWT}…" Would one of you like to eat the flesh of his dead brother"?
Arguably, our behavior toward each other with no regard to individual dignity, professional, legal and social responsibilities could be equated to eating one another's flesh.
As a Muslim Journalist, I unreservedly maintain that TRUTH is indispensable when it comes to reporting and journalism. I can imagine an era of journalism where the golden principle of TRUTH forms a code of conduct. Where our Ghanaian media landscape is free from its innate evils because of observance to the cardinals of truth and honesty. Where no color, religion, personality, affluent or insolvent can be ascribed to journalism signifying its ills. Where scrupulous and conscious reporting is the norm and Truth is the only ulterior motive and hidden agenda is clearly manifest.
In conclusion:
It is important to state that the motive behind this piece was solely for academic purposes and not to unjustly criticize the work of Anas Aremeyaw Anas even though I have the right to do so.
Journalistic code of ethics as enshrined in the Ghana Journalist Association's code of ethics and other international Conventions must be respected and abide by, especial the legal aspect that deals with the rights of person(s).
It is Heart wrecking any time you watch television, listen to the radio, read the newspapers and read from the internet via social media, the kind of sensationalism and impunity Journalists exhibit.
To accept the challenge to be a Journalist (Trained or Untrained) you must not only learn the art but be conversant with the Journalistic code and ethics and Media Law where you get to know all legal nuances.
It is imperative every Journalist develops journalistic news judgement and ethics to help increase media competencies in the field of news reporting. And above all must improve his or her journalistic skills including research, reporting, interviewing and writing.
The second leg of this piece is to stimulate what I refer to as intellectual discourse on the code and ethics of Journalism by our profound media sages or pundits whom I thought have been silence for far too long especially those who taught us the art of journalism.
The Islamic perspective is so important because of the personality Anas Aremeyaw Anas who to all intents and purposes is a Muslim. Other Muslim Journalists will find this piece extremely significant for their own good. I respectfully want to dare our respected Muslim Clerics to come out and speak to the issue to help correct the misconception about the work of a journalist especially those with the Muslim faith.
My brother and colleague Anas Aremeyaw Anas will see this piece as a clarion call to revise his mode of investigative journalism or to provide him with the needed impetus to delve deep into the Holy Quran and Hadith for the betterment of his job. I personally do not think a journalist of his standings whose duty and responsibility is to help the forward match of his country should go under the cover without public appearance. Unthinkable!
The fallouts from the recent exposé on the Ghana Football Association has led other stakeholders to question Ana's professional responsibility and more importantly his private life vis- a-vis his affluent life, businesses owned, relationships and what have you. Clearly people want to find out whether the celebrated Investigative Journalist is unblemished as his mannerism sought to portray.
The credibility of his work undoubtedly is under scrutiny due to the varied information lingering on our airwaves regarding the exclusion of some Judges in the prosecution of Supreme Court Judges whom he caught on tape for bribery allegation, the suspension of the premier of the Parliamentary undercover investigation he conducted in 2015, so on and so forth.
One of the major worries for me was how the Tiger Eye PI handled their story packaging and storytelling technique. I find it journalistically unethical to first and foremost grand an interview to some alleged corrupt individuals with a grievous flout of professional ethic of intrusion of people's privacy without their consent.
It was very much exasperating when those who had the opportunity of watching the investigative piece came out to provide the public with some vital information all pontificating on Kwesi Nyantakyi,the GFA President but  shelved others we were made to understand are also in the said video. It was incredible when ahead of the much anticipated premier of the now "Kwesi Nyantakyi''video on Wednesday June 6th,2018, certain vital quotes purported to have been made by Nyantakyi have been withdrawn.
Be as it may, I wouldn't like to repeat any of those statements but can say that the efficacy of showing that video has be affected and so therefore showing it or not, the story will never change regarding the professional ethics and Islamic ethic which represent the yardstick for verification and authenticity.
Kwesi Nyantakyi as a person has already suffered the brunt regardless. Never wish to be in the situation of CAF 1st Vice President even as an enemy. He admitted to have acted in a manner that he shouldn't have. As a Muslim and an authority in Islamic teachings, I hope he comprehends the situation and he will make every effort to massage the pain and the public uproar. Time to manage anxieties of his family, loved ones and sympathizers is now.
I have been pelted with the question over the past years as to whether Anas is a Muslim, and my swift answer without blinking an eye is YES!
Most of the questions actually came from Muslim Clerics and Ghanaian Students of Knowledge studying outside Ghana. They are all unanimous in their quest to know whether Anas Aremeyaw Anas as a Muslim Journalist considers the Islamic Ethics of Journalism in his work especially in news gathering, story packaging, quality control, storytelling and delivery.
I was indeed shocked to my bone when information I gathered from a reliable source has alleged that Anas turned down an invitation from a colossal and very influential Islamic Cleric (Name withheld) in Ghana for no apparent reason. From what I gathered the Muslim Cleric wanted to seek clarification on a matter that involved two Muslims and not to interfere with due process especial in this holy month of Ramadan when every single Muslim needs tranquility, peace and love to worship his Maker for maximum rewards.
As a country we need a transposition of our Journalistic ethics to help arrest the current phenomenon of collaborative journalism any time there is a crucial issue against an individual who has not been proven guilty by any competent court of jurisdiction. We need to discourage "trial by the press "that has been consciously or unconsciously infused in our Journalistic work.
In the past I often cogitated on Toomas Hendricks quote on Journalism and never got a clue but with the current phenomenon, I am beginning to make sense out it…" fake news is cheap to produce. Genuine Journalism is expensive.
From Helen Thomas quote I derive my inspiration for Journalism…." We don't go into journalism to be popular. It is our job to seek the truth and put constant pressure on our leaders until we get answers.
God is the knower of all things. 
  Mohammed Amin Lamptey