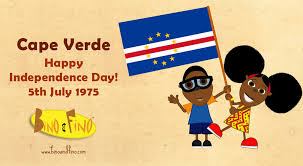 On behalf of the Government of the United States of America, I send my best wishes to Cabo Verdeans as they celebrate 43 years of independence.
The United States and Cabo Verde share a longstanding friendship based on our mutual commitment to strengthening democracy and good governance, enhancing economic opportunities, and fortifying law enforcement and maritime security.
As we reflect upon our historic partnership, we congratulate Cabo Verde for serving as a model of democratic governance and for its continued maritime security partnership with the United States. We celebrate Cabo Verde's progress and its promise for the future.
I offer best wishes for a joyous and safe holiday, and I reaffirm the commitment of the United States to our enduring friendship.