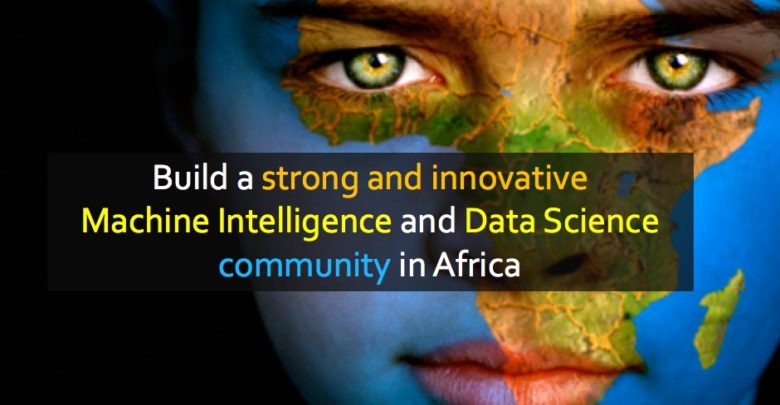 Today, the African Institute for Mathematical Sciences (AIMS) (www.NextEinstein.org) announces the launch of a one-year intensive African Master's in Machine Intelligence (AMMI) in partnership with Facebook (www.FaceBook.com) and Google (Google.com). The master's will begin this September at the AIMS-Rwanda campus in Kigali.
"Machine Intelligence (MI) is revolutionizing critical aspects of our lives. It enhances medical diagnosis, improves industrial processes and enables scientific discoveries. Over the past decade, thanks to large public and private investments, MI has progressed rapidly in both basic research and the development of a vast array of applications.
However, the talent pool currently advancing MI is modest and unrepresentative of the diversity of our world, leaving us less capable of facing global challenges. The challenges we choose to work on are strongly influenced by our backgrounds and our environment.
Our goal with AMMI is to train a generation of young scientists who will bring a fresh perspective to machine intelligence research and contribute to advancing its development across Africa, for the benefit of its society" said Dr. Mouhamadou Moustapha Cissé, Founder and Director of the AMMI program and Professor of Machine Learning at AIMS.
AIMS, together with its partners, believes creating an effective, globally connected community of Machine Intelligence practitioners in Africa will reduce the technology gap, strengthen Africa's economies and enable better governance.
AIMS is thrilled to be launching AMMI in order to fast-track the entry of young African scientists into this very exciting and relevant discipline
Commenting on the partnership, Jerome Pesenti, VP of Artificial Intelligence said: "We're proud to be partnering with AIMS and Google to launch the African Master's in Machine Intelligence programme. At Facebook our goal is to drive positive social and economic impact across Africa, and this partnership is another step-in driving innovation by supporting the continent's already exciting tech ecosystem and talent pool.
We're excited to see how students will utilise advanced technologies to solve problems and build solutions for the future of Africa and the rest of the world. We look forward to seeing them contribute to the growing ecosystem of African machine intelligence scientists and bring a fresh perspective on the challenges tackled by the scientific community."
Jeff Dean, Lead of AI at Google said "The field of machine intelligence is advancing rapidly, and it's imperative that industry leaders including Google and Facebook, continue to partner with academic institutions like AIMS to develop the next generation of students who will build MI that benefits everyone. We look forward to working with AIMS to drive this effort through the AMMI program. Along with our recent announcement of a Google AI center, scheduled to open later this year in Ghana, this partnership with AIMS is another example of our long term investment and commitment to Africa."
The AMMI program will provide brilliant young Africans with state-of-the-art training in machine learning and its applications. Every course on AMMI will be lectured by leading experts from prestigious African and international institutions, providing the AMMI students the best possible foundation.
"AIMS is thrilled to be launching AMMI in order to fast-track the entry of young African scientists into this very exciting and relevant discipline. We hope to replicate AMMI in other African countries, creating a pan-African network of centres for training and research of the highest international quality. AMMI will open the doors to Africa's most talented youth, enabling them to contribute to industry, government and science on the continent. They will be the pioneers of a growing ecosystem of African machine intelligence specialists bringing leading edge skills to Africa's economy, governance and society at large.
AMMI is a first step towards AIMS' longer term goal of preparing Africa for the coming quantum revolution in information science and technology," said Professor Neil Turok, Founder and Chair of the AIMS.About AIMS
Founded in 2003, the African Institute for Mathematical Sciences (AIMS) (NextEinstein.org) is a Pan-African network of centres of excellence for post-graduate training, research and public engagement in mathematical sciences.
The AIMS network has five centres of excellence teaching a Masters in Mathematical Sciences, including a co-operative option with a direct link to industry in three centres.

The network also includes research centres and programs with 90 researchers including prestigious Chairs currently working across the network. In Cameroon and Rwanda, AIMS is runs a gender-responsive teacher training program. As well, AIMS created two critical initiatives: Quantum Leap Africa to prepare Africa for the coming quantum revolution, and the Next Einstein Forum to propel Africa on to the global scientific stage.