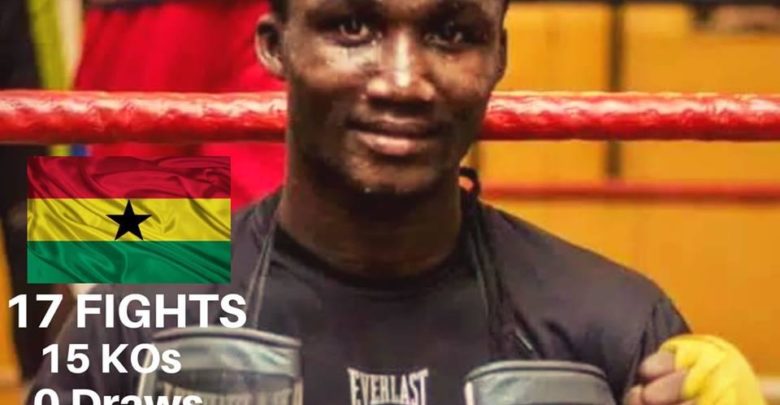 Former Ghana Amateur Star, Jesse Many Plange returns to the ring on 29th September, 2018 to fight Michael Dasmarinas from Philippines in Indonesia. Manyo a.k.a the Black Flash seeks to defeat the current IBO world Bantamweight champion to make a statement in world boxing that he is ready for a world title.
Undefeated in 17 fight with 15 of his victims going down by knock out he believes this is the time to make a return, and he grabbed this opportunity to make a statement.
Though many Ghanaians do no regard the IBO title, he said it is an opportunity and in boxing, you do not let such chances slip away because it is not easy to get in the world ratings and even get the chance for a world title.
Manyo Plange who was captain of the Black Bombers when he fought as an amateur said fighting in the paid ranks is not easy without a good manager, as training is not easy.
He thanked the new promoters and managers who have come into Ghana Boxing and they are raising the game as well as changing the lives of the boxers.
He said Indonesia may be far, but the prayers of Ghanaians and Africans can reach there and even go past there, so he is confident of becoming Ghana's next world champion.

He asked Ghanaians to support him in his mission to make Ghana proud as a great boxing nation in Africa. He trains at the Seconds Out Gym in Ghana.
By Sammy Heywood Okine