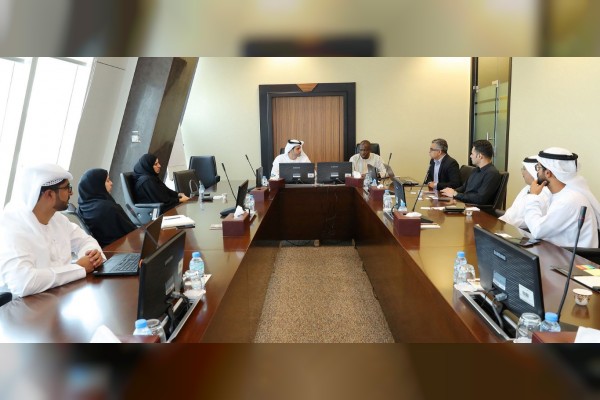 An economic delegation from the UAE is visiting the Republic of Ghana with the aim of enhancing investment and trade cooperation between the two countries and to open up new markets for UAE exports and investments in the framework of boosting economic and trade relations between the UAE and West African countries.
The visit, which is organised by the Ministry of Economy on 4th-5th September, includes more than 40 representatives and officials of federal and local government institutions, along with representatives of the private sector and a number of investors, under the chairmanship of Abdullah bin Ahmed Al Saleh, Under-Secretary of the Ministry of Economy for Foreign Trade Affairs.
Al Saleh said that the UAE's efforts to enhance channels of cooperation with the countries of the African continent, especially West African countries, are in line with the country's directives in diversifying its foreign markets and the West African countries are promising emerging markets with high growth rates and excellent investment opportunities.
He called on UAE investors to study the investment opportunities provided by the Ministry of Economy through periodic reports that highlight the promising markets and the main sectors for establishing new trade and investment partnerships.
The visit of the UAE delegation to Ghana will include a number of meetings with senior government officials, meetings with businessmen and representatives of the private sector to review the latest developments in Ghana and facilities for investors, as well as field visits to economic sites and development projects currently under way in Ghana.
WAM/Esraa Ismail