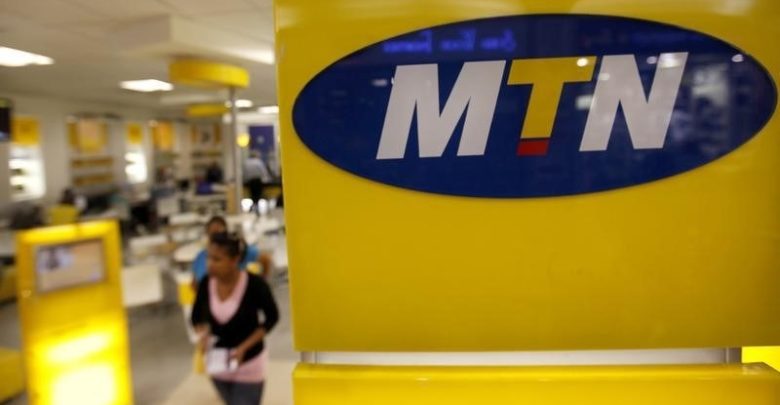 MTN Group Ltd. boosted sales ahead of targets in the third quarter, showing its ability to grow the business even with a major regulatory spat that's rocked shares of Africa's largest wireless carrier.
 The Johannesburg-based company increased sales by 10 percent from a year earlier — above a medium-term target of upper-single-digit growth — and added 2.5 million subscribers, to reach 225.4 million. MTN shares rose 2.5 percent to 86.1 rand as of 10:41 a.m. in Johannesburg.
"These results were delivered in challenging operating and currency conditions," Chief Executive Officer Rob Shuter said in a statement on Monday.
MTN has lost more than 60 percent of its market value from a record high in 2015 with regulatory issues weighing on prospects, including a dispute beginning that year in Nigeria over unregistered sim cards.
The latest accusation that MTN illegally transferred $8.1 billion of cash from Nigeria, its largest market, comes as the administration of President Muhammadu Buhari faces criticism of its economic management in the run-up to elections scheduled for February. MTN denies any wrongdoing.
The company is going ahead with plans to list in the West African nation, in spite of the issue, Shuter said. The decision to sell shares was part of negotiations relating to a $5.2 billion fine for the unregistered sim cards; the settlement included a reduction of the fine to $1 billion.
"The Nigeria dispute remains an overhang on the shares, and can hopefully be resolved in coming weeks," Peter Takaendesa, a fund manager at Cape Town-based Mergence Investment Managers, said by phone.

During the quarter MTN also listed its Ghanaian business to get access to spectrum, and could potentially sell some of its Ugandan business to local people to ensure the renewal of its license in that country. The company has also suffered a blow in Iran, its second-largest market, after the U.S. reintroduced sanctions on the country.
By Loni Prinsloo, bloomberg.com