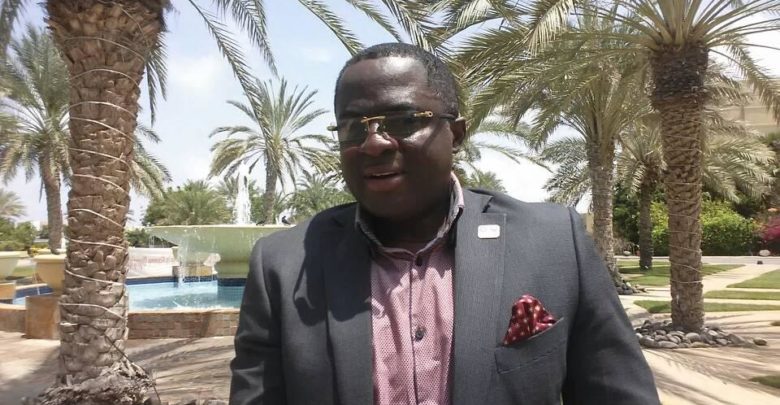 Ben Nunoo Mensah, President of the Ghana Olympic Committee (GOC) has tasked Ghanaians to rally behind the senior female national football team, the Black Queens and support them to host and win the 2018 African Women's Football Championship.
The GOC President noted that support is very necessary and important in sports as the players and officials need some inspiration and motivation to win.
He called on all the various supporters unions and groups to show up and not only wait till the national teams are travelling abroad, them they all come on board.
Ben Nunoo Mensah who is a great fan of Women's Sports said this is the time for Ghanaians to show love for the Black Queens and appealed to all women and girls in Ghana to show some support by putting on paraphernalia to show their support.
According to the outgoing President of the Ghana Weight Lifting President, sports unites the nation, and victory for the Black Queens will change many negative things about Ghana football.
"We need to host and win, so that the victory will encourage and boost the morale of other sportsmen and women as Ghana prepares for the next Olympic Games in 2020 and hosting the African Games in 2023" he expressed.
The GOC President advised the sports media to promote the positives of Ghana Sports, because there are so many positive and good things happening which must be known.
He stressed that the Black Maidens are also engaged in international competition and should also be supported, like it is done for their male counterparts.
"This is the year of the female footballers, and they should be encouraged and supported" he added.
This year, Ghana qualified for the World U17 in Uruguay, World U20 in France and the Black Queens are hosting the African Championship in Accra and Cape Coast.
 Credit:  GOC Communications