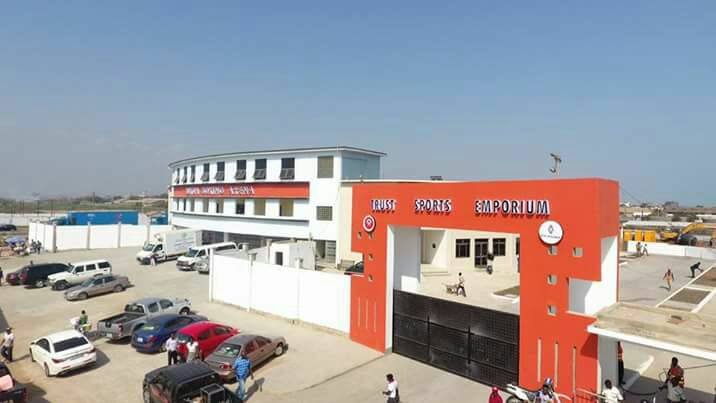 By Dela Ahiawor
The Bukom Boxing Arena will be the venue for the next Cabic Big Fight Night which comes off on December 24.
It is the third in the series of the Cabic Promotions events, and topping the bill is Patrick Allotey defending WBO Africa junior middleweight title against Sheriff Kasongo of DR Congo, also featuring is Richard Harrison Lartey also defending his WBO Africa heavyweight title against Morris Okola of Kenya.
The Bukom Boxing Arena will be in the homes of many people who can not come to the venue and will see the fights on screens live on Supersport on DSTV and TV3.
Also fight is Charles Armateifio versus Victor Kuwornu in a super featherweight contest, Solomon Martey against David Kotey in a featherweight contest, Michael Tagoe versus Amartey Tagoe in a super bantamweight fray and Zeberu Mohammed against Richard Ashong in a super middleweight bout.
Others on the bill are Emmanuel Quartey aka Akuffo Addo and Emmanuel Quaye, the boxer from Cabic who is yet to be tested.
The event would be climaxed with entertainment from Papa Row, Abena Randy, Shugar Ranking and Efe Kyzz. Ivan Bruce- Cudjoe, CEO of Cabic Promotions said they are on a mission to give Ghana credible and worthy world champions.
He also noted that they are very keen on fighting drug abuse among the youth in Ghana and called on the youth to stay away from tramadol, marijuana, madras, cocaine and the sniffing of glue.
He called on all stakeholders to support the fight to save the youth of the nation. Ivan Bruce Cudjoe also appealed to sponsors to come on board to promote Ghana boxing and thanked DSTV and TV3 for joining the media partners to cover the match. Ellis Quarshie, a director of Cabic Promotions said boxing has many rewards and advantages, so corporate Ghana should support.
J. A. Annan, an experienced boxing official said there is the need to utilize the Bukom Boxing Arena with quality fight like Cabic is doing and commended the management for their hard work. Lord Acquaye, treasurer of the Ghana Boxing Authority (GBA) said the bouts have been sanctioned and hope to see a great evening with the Ghanaians winning. Ataa Eddie Pappoe who chaired the function urged Ghanaians to take boxing very serious because it has put Ghana on the sports map and many boxers and coaches have gained from the sport.
Gideon Jingles, a member of the Cabic publicity and marketing team announced the rates for th bout as 50ghc for VIP, 30ghc and 20ghc for the popular stand. He said there would be special road shows at some locations to advertise the Cabic X'mas Eve Big fight Night.