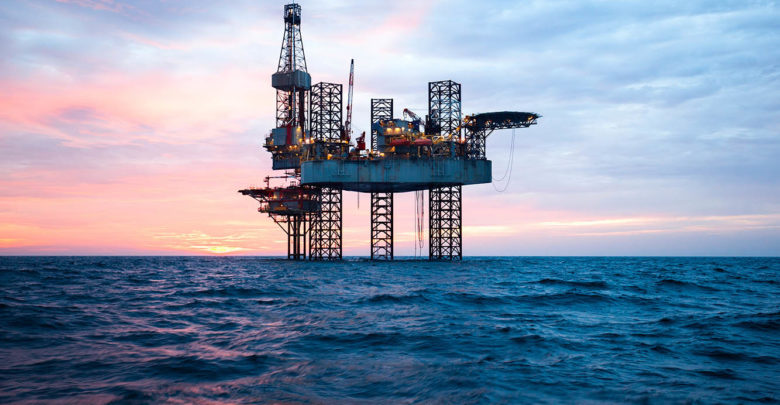 By John Mills
A Ghanaian company incorporated in April 2019, Quad Energy, will lead a consortium partnering AGM in its oil and gas exploration and production activities offshore Ghana.
This was disclosed in a statement issued by Mr. David Adomakoh on Sunday, May 4, 2019.
Mr. David Adomako, an astute investment banker with nearly three decades of experience in executive management, is a 100% shareholder of Quad Energy.
He is also a non-executive board member for Aker Energy, Norway.
He has thus been invited by AGM to form a consortium of established and robust Ghanaian businesses as its local partner.
Quad Energy by this "becomes a proud partner of AGM, a company that is genuinely intent on delivering substantial value to the people of Ghana through its activity in the country's oil and gas sector," the statement reads.
There are already discussions surrounding the real owners of Quad, as this was not disclosed in the memo to Parliament during a consideration of the amended Petroleum Agreement for AGM Ghana LTD last Friday.
This has compelled the company to set the records straight.
In establishing Quad Energy as a 100% shareholder, the statement explained that, "Mr. David Adomako invited his nephew, Babatunde Ampah, to initially serve as the second director of the company. But Mr. Ampah holds no shareholding or any other beneficial interest in the company."
Quad Energy Limited seeks to focus on developing itself as one of the growing number of long-term oriented Ghanaian-owned businesses that continue to deepen the involvement of Ghanaians in the local oil and gas sector, says Mr. David Adomakoh.
AGM's operations in Ghana
AGM Ghana Ltd first acquired the South Deepwater Tano (SDWT) oil block in September 2013.
This was before the Petroleum (Local Content & Local Participation) Regulations 2013 (LI2204), which makes it mandatory to have indigenous Ghanaian company having at least 5% interest in subsequent oil blocks came into force.
Until now, AGM Ghana Ltd did not have a local partner with distinct interest. The parties which formed the original 2013 Petroleum Agreement for the SDWT block were the GNPC, GNPC Explorco, and AGM Petroleum Ghana Ltd.
The ownership structure of AGM Ghana Ltd until 2018 was wholly owned by AGM Gibraltar, an offshore company, registered under the laws of Gibraltar.
Per the Petroleum Agreement dated 10th September, 2013, the parties to the PA were GNPC, GNPC EXPLORCO and AGM Petroleum Ghana Limited.
The shareholders of AGM Gibraltar were namely, Minexco OGG Inc (97.5%) and Med Songhai (2.5%). Med Songhai, a Ghanaian company wholly owned by industrialist Joseph Siaw Agyepong of Jospong fame.
Checks by Citi Business News also show that Med Songhai Developers Ltd was incorporated in Ghana in September 2011. Its stated directors are Dela Ackah, Joseph Siaw Agyepong and Kyeretwie Opoku.
Interestingly, Kyeretwie Opoku, who was on the GNPC board at the time, witnessed the petroleum Agreement for AGM in 2013.
He was also the chairman of GNPC Explorco at the time. In 2018, AGM Gibraltar sold 100% of its shares in AGM Ghana to Petrica Holding AS, which became the sole shareholder of AGM Ghana, thereby, extinguishing both Minexco OGG and Med Songhai's interests in the entity and the block.
Med Songhai, however continues to be a shareholder in the offshore company, AGM Gibraltar, but not in AGM Ghana, a distinct and separate legal entity, which has acquired new ownership.
Per Citi Business News' checks, AGM Gibraltar has no longer any upstream interest in the oil and gas sector in Ghana.
As of September 2013, when the PA was signed by the parties, the Petroleum (Local Content and Local Participation) Regulations, 2013 (L.I 2204) requiring a 5% local content participation was not applicable to the terms of the PA; L.I 2204, which came into force on 20th November, 2013, some months after.
Citi Business News understands that Med Songhai's interest and participation decisions in AGM Gibraltar were based purely on commercial assessments at the time, and were not as a result of a legislative instrument which did not exist when the PA was signed.
On 30th May, 2018, a petition was delivered to the Parliamentary Select Committee on Energy by Med Songhai regarding Med Songhai's interest in the South Deepwater Tano Basin, and its participation or lack thereof in AGM Petroleum Ghana Limited (AGM Ghana).
The petition was tabled before Parliament which recommended that the Minister for Energy facilitate a meeting between Med Songhai and AGM Ghana with a view to resolving the issue of Med Songhai's 2.5% participation interest in AGM (Gibraltar) Limited and its relation, if any, to the new ownership structure of the SDWT block.
The Minority in Parliament put up a strong defence on behalf of Mr. Joseph Siaw Agyepong, and questioned Quad's participation in the block as a local partner.
About David Adomakoh
David Adomakoh is the Chairman of Tiso Investment Holdings, an investment company that founded Tiso Group in South Africa in 2001.
Tiso Group merged with Kaisos Trust Investments in 2011, to establish Kagiso Tiso Holdings (KTH), a leading South African privately held investment holding company. Mr Adomakoh serves as a Non-Executive Director on the board of KTH.
He also currently serves as Non-Executive Chairman of Tiso Blackstar Group, South Africa's leading English speaking full spectrum media group with media investments in Kenya and Ghana. He is currently a Non-Executive Director of Aker Energy, Norway.
Mr. Adomakoh continues to serve as a trustee of Tiso Foundation, a non-profit public benefit organisation he co-founded in 2002, which is focused on enabling future leaders through the development of skills and leadership.
He is also a World Fellow at The Duke of Edinburgh International Award.
Other positions held
Mr. Adomakoh was formerly head of Africa Corporate Finance for JP Morgan Chase, having previously been the head of Chase Manhattan Bank Southern Africa, and also an Executive Director of Robert Fleming Holdings South Africa.
Before moving to South Africa he was a director in the Project Finance & Advisory Group at Chase Manhattan Limited in London.
He has served on a number of boards of leading companies across a range of industries over the past two decades, and was until 2017, a Non-Executive Director of Nedbank Group and Nedbank Limited, Africa's fourth largest bank.
He is a graduate of the London School of Economics, and was awarded a Diplôme de Langue et de Civilisation at La Sorbonne, Université de Paris.
Mr. Adomakoh believes in the vision of a robust and sure-footed Ghana, and seeks to play his part towards realizing that latent potential.