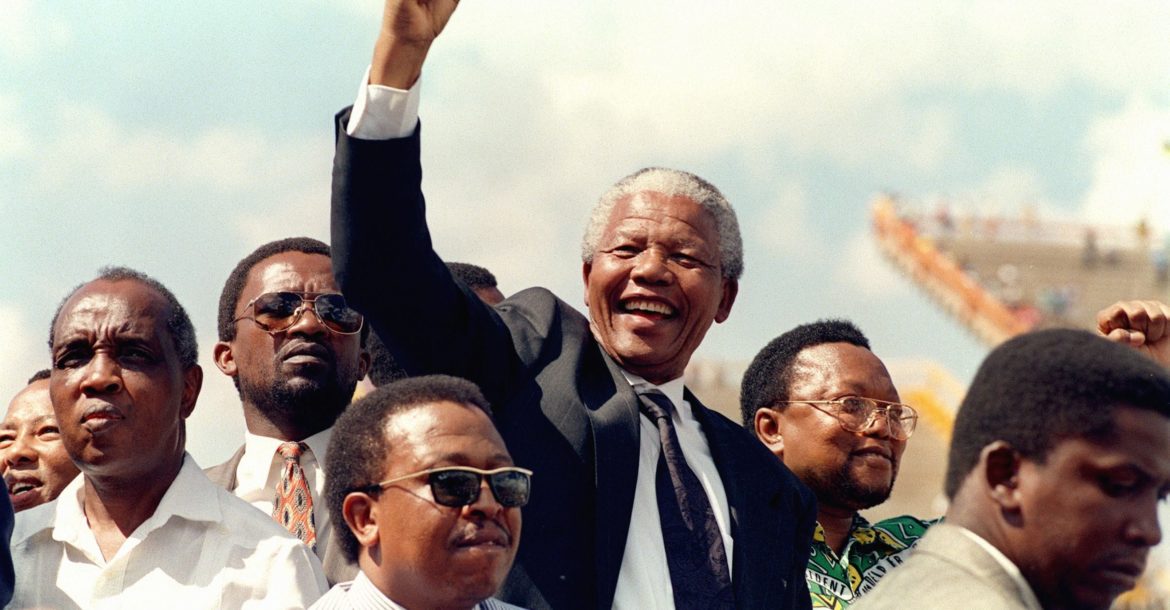 Committed to fighting apartheid since his 20s, Mandela rose to power when he was elected in the country's first democratic election.
In the small village of Mvezo in Transkei, South Africa, a child was born on July 18, 1918 with the name Rolihlahla, meaning "pulling the branch of a tree" in the Xhosa language, or more colloquially: "troublemaker." And Rolihlahla Mandela, who grew up to become Nelson Mandela, sure lived up to that name.
Mandela statue at the UN Headquarters, New York
But he was the kind of troublemaker this world needed.
Growing up living in huts and eating maize, sorghum, pumpkins and beans, Mandela's humble childhood was relatively carefree until the age of nine, when his father died and he was adopted by the acting regent of the Thembu people, Chief Jongintaba Dalindyebo.

Thrust into a new lifestyle, Mandela, whose first name was changed to Nelson at some point in South Africa's British school system, developed an interest in African history and soon learned the impact that white people had on the South African people. By the time he was in his 20s, he was a leader in the anti-apartheid movement and in 1942, he joined the African National Congress.
For two decades, Mandela fought the South African government's racist policies and actions through non-violent and peaceful means, like at the 1952 Defiance Campaign and the 1955 Congress of the People.
But by 1961, he decided it was time to use guerilla war tactics to truly put an end to apartheid and co-founded Umkhonto we Sizwe, also known as MK, an armed offshoot of the ANC. After organizing a workers' strike, he was arrested and sentenced to five years in prison. Another trial in 1963 led to a life sentence for political offenses.
Spending 27 years in jail, from November 1962 until February 1990, Nelson emerged even more motivated (and with a law degree he earned by the University of London's correspondence program). His release happened under President Frederik Willem de Klerk — who worked with Mandela to create South Africa's first democratic election on April 27, 1994, when Mandela was elected.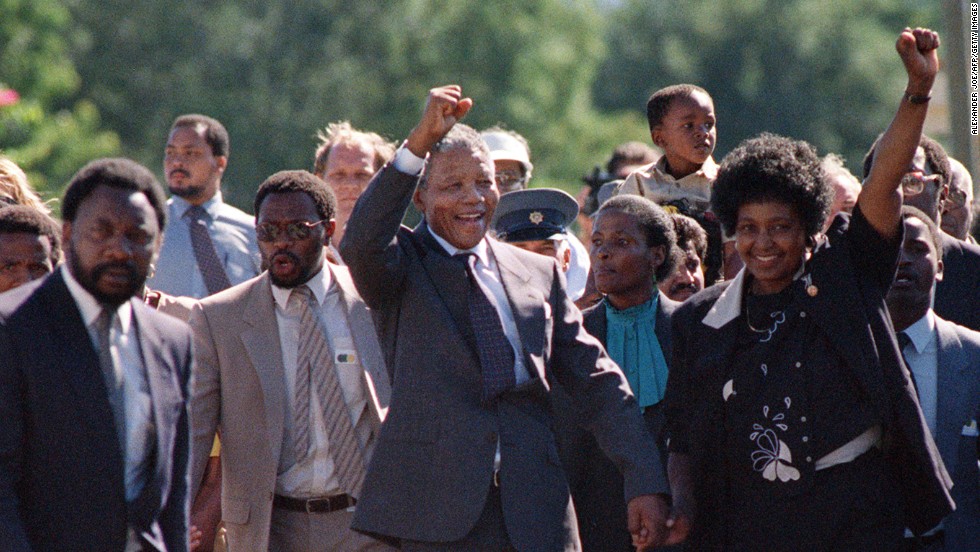 The power of his words throughout his speeches, as well as through letters written in prison, continue to resonate, as he's now remembered on his birthday July 18, celebrated as Mandela Day since 2009.
Source: https://www.biography.com/news/nelson-mandela-quotes