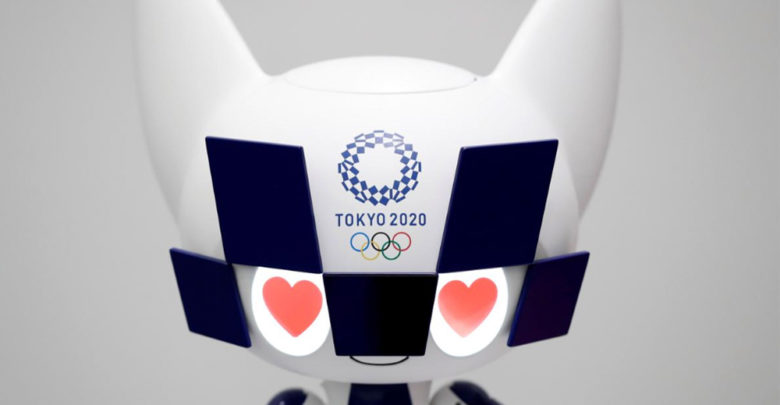 The organising committee for the Tokyo 2020 Olympic and Paralympic Games has unveiled state-of-the-art robots that will be deployed across competition venues to provide assistance to spectators, officials and athletes.
The Tokyo 2020 Robot Project creations will relay sound, images and feedback from venues to those watching remotely from other locations in Japan, with the initiative representing a significant part of the technology-focused agenda for the event, which will also feature innovations such as driverless taxis.
Miraitowa and Someity, two of the "mascot-type" robots that have been developed by worldwide Olympic partner Toyota Motor Corporation, will welcome people to Games venues and related locations with human-like movements and expressions, such as shaking hands, waving and a variety of facial expressions.
Cameras fixed to the robots' heads will allow them to recognise when people are nearby and to react to them. Tokyo 2020 and Toyota said that they are additionally discussing a number of ways for the mascot robots to engage with children.
Meanwhile the T-HR3 Humanoid robot will transmit sounds and images from Games locations to partner robots situated remotely and the T-TR1 robot – a virtual mobility robot developed by the Toyota Research Institute in the US, will give people who are unable to be there physically a chance
to attend virtually, with an on-screen facility allowing conversations between different locations.
The line-up is completed by the Field Support Robot, which will have an automatic driving functionality that will allow it to assist at throwing events at the Olympic Stadium. The robots will determine the optimal path to follow when retrieving items such as hammers or javelins thrown by athletes, guiding staff along paths that avoid obstacles.
Tokyo 2020 said that it is working alongside Toyota and the International Association of Athletics Federations to fine-tune the competition support requirements for the Field Support Robot in the coming months.
Sport Industry Group