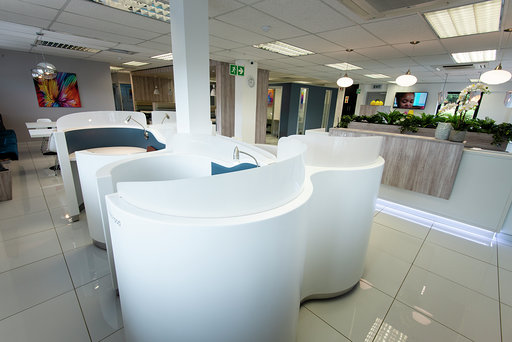 IWG – the world's largest provider of flexible workspace – recently spread its franchise programme into Africa to meet rocketing demand for flexible, modern office space and access to services across the continent. With the first franchise centre already opened in Angola and new centres opening in Guinea and Djibouti soon, the company is seeking committed, driven franchise partners to open IWG centres, incl. Regus and Spaces, across Africa.
Flexible working (sometimes called coworking) in Africa has received an injection in the past few years due to local and international investment in the tech and innovation start-up space. By 2019, GSMA research suggested there were 618 active (recorded) tech hubs in Africa, up from 314 in 2016 and up 40% from 442 in 2018. Think tanks and innovation hub teamed up with coworking spaces to provide the necessary infrastructure to stimulate growth for start-ups.
Also known as flex time or flexitime, flexible working refers to non-traditional working arrangements that consider an individual's personal needs and the ability to work when and where they want. Flexible working is often used to describe any working arrangement other than the traditional nine–to-five i.e. working from home or from flexible office space. But it also includes remote workers and freelancers many of whom work from coworking hubs.
For the last 30 years, IWG's operating brand Regus, has led the global flexible workspace movement. The proven scalability of the Regus brand, combined with IWG's market expertise and its network of 2.5 million customers, will attract the attention of franchisees, especially current multi-brand partners who may have been eyeing the international coworking boom with interest.
"Since 2013, the flexible workspace sector has shown 23% average annual growth, according to Stanlib research and by 2020 it's estimated that 50% of all workers will be remote most of the time," says Mo Nanabhay, Franchise Development Director of IWG Africa "To meet the growing demand, we are looking to rapidly expand our network through franchising while making an unprecedented investment opportunity available."
Regus's range of office formats, as well as its growing mobile, virtual office and workplace recovery businesses, enable people and businesses to work where they want, when they want, how they want and at a range of price points.
Along with its strong economic growth, low employment costs and proven staying power, Regus brings a range of revenue streams for landlords to combat burgeoning vacancy rates. These include monthly membership programmes – with a retention rate of around 70% – and commission for selling other Regus locations.
And it seems that now is the time to claim a slice of the flex space sector, as it sits on the cusp of exponential growth. Today, it accounts for less than 5% of office inventory but, according to commercial real estate firm JLL, this will rocket to 30% by 2030. By the same year, flexible working will contribute more than $10trn to the global economy, according to a recent IWG study.
Franchisees should also have at least three years' sales management and customer service experience and two years' worth of expertise in community marketing, working with a sales team of at least five people. A commitment to upholding Regus's high operational and reputational standards is also a must.
Regus will work closely with franchisees to find and design flexible office spaces. Franchise partners will also have access to marketing, sales and IT support and leading platforms throughout the process.
The addition of effective, easy-to-use, professional workspaces is expected to boost the tech innovation, start-up and entrepreneurial growth in Africa and a slow-down is nowhere in sight.
Interested in becoming a Regus franchise partner? Please contact Mo Nanabhay on Mo.Nanabhay@iwgplc.com or visit franchise.iwgplc.com
About IWG, International Workplace Group
IWG believes that business success is underpinned by the effectiveness and happiness of its people. So, they made it their mission to help millions of people have a great day at work – every day.
IWG has drawn upon its 30-year heritage in flexible workspace to create a world leading commercial real estate platform. Its portfolio of operating brands, including Regus, Spaces, Signature by Regus and HQ, offers an unrivalled level of choice for businesses of all sizes and budgets. With over one million workspaces and a presence in hundreds of countries , cities, towns, and transport hubs worldwide, IWG has the world's largest network of flexible workspaces and a full suite of business support services to enable people to focus on their core business and enjoy a great day at work.
https://www.linkedin.com/company/iwg-plc
Source: Roxane Morgan,  www.gocontentlab.co.za
www.delreport.com