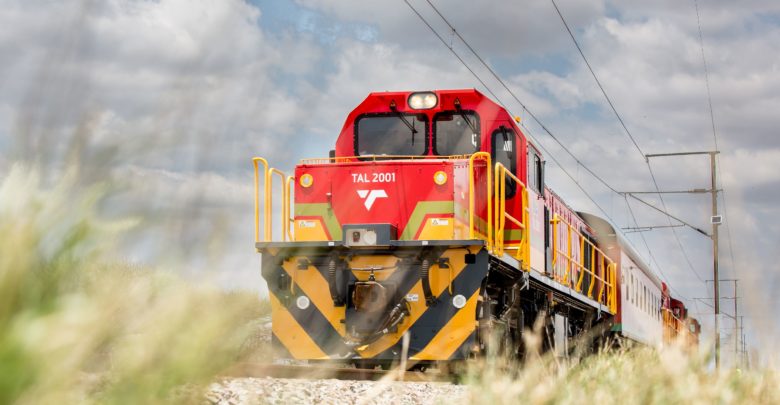 state-owned logistics company Transnet, led by chairperson Dr Popo Molefe, this week signed a rail revitalisation agreement with the Ghana Railway Company Limited (GRCL) and the Ghana Railway Development Authority (GRDA) that will result in the restoration of the Western Railway Line in Ghana.
Ghana President Nana Akufo-Addo and South Africa President Cyril Ramaphosa witnessed the signing of the agreement.
The signing ceremony was the culmination of a process which started in 2018 with the signing of a joint statement of intent between Ghana's Railways Development Minister Joe Ghartey and South Africa's Public Enterprises Minister Pravin Gordhan.

This agreement between the two countries and the rail entities will work to bring back to full operation Ghana's narrow gauge rail line between Takoradi and Tarkwa.
The first phase of this major railway project will entail the rehabilitation and maintenance of the line, as well as the refurbishment and maintenance of existing rolling stock, locomotives and wagons, while also supplying additional rolling stock, jointly operating the line and ensuring skills development.
This milestone follows a number of fruitful interactions between GRCL, GRDA and Transnet, which included a study tour of Transnet's facilities, as well as an assessment of the existing railway network, wagons and locomotives and operations of GRCL.
In the immediate term, a newly established joint project team will undertake a due diligence of the current infrastructure and operations. This exercise will determine the project implementation plan that will be subject to the approval of the respective boards of directors and the regulatory authorities of both Ghana and South Africa.
Commenting on the milestone, Transnet International Holdings CE Petrus Fusi said the company "is committed to working with local Ghanaian companies to achieve the objectives of the project".
He added that, through the partnership with GRCL and GRDA, Transnet "strongly believes" that it will significantly contribute to the revival of Ghana's railway infrastructure and operations and return it to full reliability.
The partnership is expected to ultimately result in a shift of bulk cargo from road to rail and contribute to a reduction in Ghana's logistics costs.
Engineering News