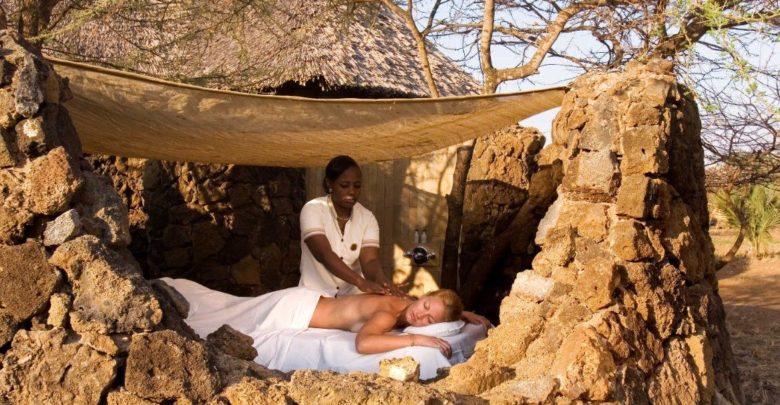 Spa tourism in Kenya has been excelling at a swift rate. From 2015 to 2019, spa visitation grew at a compound annual growth rate (CAGR) of 8.5%, according to GlobalData, a leading data and analytics company.
GlobalData's latest report, 'Destination Market Insights: East Africa', reveals that wellness tourism is becoming an important sub-sector for Kenya and the East African tourism industry as a whole, with an increasing number of spas opening across the region.
Ralph Hollister, Travel and Tourism Analyst at GlobalData, commented: "It seems as though regulations and standards are still in the process of being implemented in destinations such as Kenya, as the country realizes the value that can be extracted from this sub-sector. In September 2019, facilities offering wellness services in Kenya – in particular spas and wellness centres – will soon be subject to standards and certifications just like hotels."
From 2019 to 2022, GlobalData expects destination and hotel/resort spa visitation to grow at a CAGR of 4.8% in Kenya. With the increase in demand from foreign visitors for spa offerings, the market will become more competitive overtime, resulting in the diversification of health treatments which is already being seen in Mauritius.
Mauritius is expected to see mirrored CAGR of 4.8% between 2019 and 2022. State of the art spa facilities are growing in numbers on the island nation. The biggest names in cosmetics such as Clarins, Givenchy, Guerlain, La Prairie and Shisheido, are found in the best spas in the country, ensuring that international visitors experience the highest standard of treatments.
Hollister continues: "Wellness is no longer confined to spas, healthy eating or in strenuous sessions in the gym. Wellness tourism now focuses on personal fulfilment, which safaris can often provide for travelers. Guests are looking to slow down and a safari organizes their schedule with early-morning and late-afternoon game drives.
"Since Kenya already possesses a high quality safari product, tourism ministers and tour companies should be liaising to market wellness safari tours. This niche holiday type will be likely to attract high yielding tourists from economically developed countries that often deal with stressful working lives."