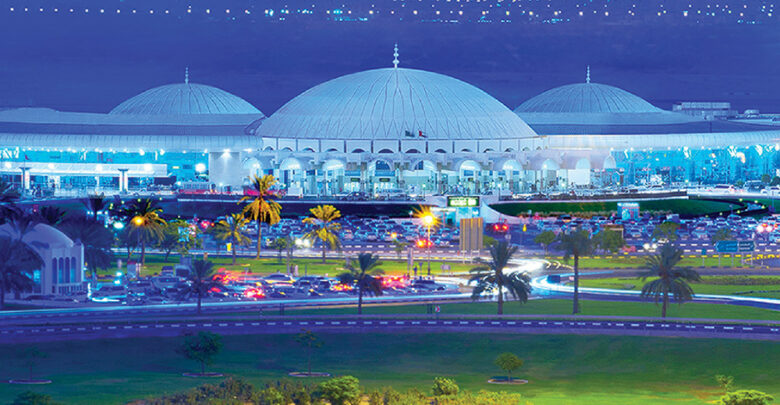 Sharjah International Airport became the only carbon-neutral airport in the Gulf.
The northern emirate hub achieved "Level 3+ Neutrality" accreditation, which is when net carbon dioxide emissions over a full year are zero, from the Airport Carbon Accreditation programme, it said in a statement on Sunday. The programme is backed by the Airports Council International (ACI).
"Sharjah Airport's attainment of the highest level of carbon neutrality reflects the efforts made by the airport in the field of environmental practices," Ali Salim Al Midfa, chairman of Sharjah Airport Authority, said. "The airport has adopted many green initiatives and programmes, in line with the commitment of the UAE towards reducing carbon emissions."
The number of accredited airports around the world surpassed the 300 mark during the peak of the Covid-19 pandemic, according to the Airport Carbon Accreditation programme, which was first launched in 2009. The global total now stands at 312.
"Underpinning the sustainability ambitions of the airport sector, during the height of the Covid-19 crisis a number of airports joined Airport Carbon Accreditation for the first time, and several more progressed further through the accreditation levels," it said in a July 29 statement.
The airport industry's work towards sustainability goals comes as the coronavirus crisis severely affects the global aviation industry. A recovery to 2019 passenger traffic levels is unlikely before 2024, according to industry bodies and analysts.
Airports that have joined the accreditation programme for the first time since the pandemic was declared in March include South Africa's Bram Fischer International Airport, Nigeria's Lagos Murtala Muhammed Airport and Mexico's Queretaro Airport.
Airports that have been upgraded since the pandemic include Tunisia's Enfidha-Hammamet Airport, China's Guangzhou Baiyun International Airport and Sharjah International Airport.
"Sharjah Airport has joined the highest rank of the global carbon management programme for airports," the ACA programme said in a separate statement. "At level 3+ 'Neutrality', the airport has reduced emissions from sources under its control to a maximum and compensated for residual emissions with the purchase of responsible carbon credits."
Sharjah Airport's accreditation brought the total number of carbon-neutral airports in the ACI's Asia-Pacific region to seven hubs, it said.
Sharjah Airport has implemented various environmental and sustainability projects, including energy conservation initiatives and clean energy projects. It also monitored electricity and water consumption in the airport and introduced an integrated waste management system targeted at sending zero waste to landfill.
"By reaching carbon-neutral status, the highest status currently, in the internationally-recognised Airport Carbon Accreditation programme, Sharjah Airport is firmly positioning itself as an environmental leader in the region and beyond," Stefano Baronci, director general of ACI Asia-Pacific, said.  https://amp-thenational-ae.cdn.ampproject.org/c/s/amp.thenational.ae/business/aviation/sharjah-airport-becomes-first-carbon-neutral-hub-in-the-gulf-1.1064402?fbclid=IwAR0CRv1n1YUW0Yps4kWOAXgyqY9iDgnidGignzbrXG9r9eo5jlF1IfTyfKo