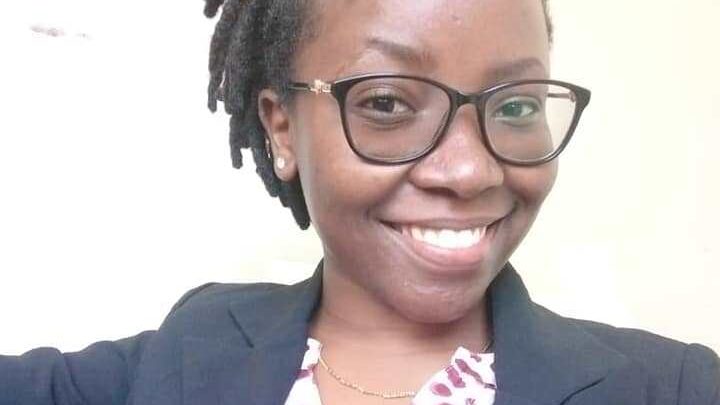 My name is Rhoda Chausa, a youth environmentalist from Tanzania, am also an Earth Day Ambassador and a Global Biodiversity Youth Network member Tanzanian chapter. I am a last born in a family of two. Am currently a university student pursuing a degree in Geography and environmental studies. A leader of a university club dealing with environment ESCUDOM (Environmental Sustainability Club University of Dodoma) and a book reader as well as podcast listener, that's how I keep myself know ledged day by day.
PASSION
My curiosity in understanding geography and nature as a whole made me develop so much passion in environmental studies and the passion driven me into taking this field and do anything to be a part of it, as Robin Sharma said in his book of The 5am club "if you want to lead your field become a performer and a person of depth".
PROBLEM
In my community there is a problem of poor waste disposal most specifically plastic and glass bottles which can not only be dangerous to the environment but also the community. Living around the area specifically children who tend to be the ones who play outdoors, the plastic and glass can hurt them. This habit also makes the environment  to be unpleasant and dirty, making it uncomfortable for others to live sustainably.
SOLUTION
As a youth environmentalist I took the problem and make recycling the solution to it and an opportunity as well since I get the chance to improve my ability to make new material out of disposed plastics and glass bottles mainly wine bottles. What I do is collect the plastic and glass bottles which make the community look unpleasant and then find the ones I can use for house décor making as well as plant pots and those that I don't use they tend to be collected and returned to the industry so as they can be recycled and used again.
George Orwell said "whenever you are creating beauty around you, you are restoring your own soul" so I believe that everyone out there is being a watch dog to make sure that environmental conservation and management becomes a responsibility of every human being and as well as living sustainably.
Source: Climate Daily Effects (C.D.F) is a social media platform that share stories and solutions to climate crisis in everyday life. C.D.F is presented to you Friday of every week by LYCA 's Climate Education Coordinator Miss. Kadiatu A. Sheriff. Climate Daily Effects is an initiative of  Liberian  Youth for Climate  Actions (LYCA)
You can share your stories and solutions to us (LYCA ) through these media: Nyanfor7077@gmail.com, lycactions@gmail.com , Whatsapp (+231776882413), Follow us on Facebook @LYCActions
www.delreport.com