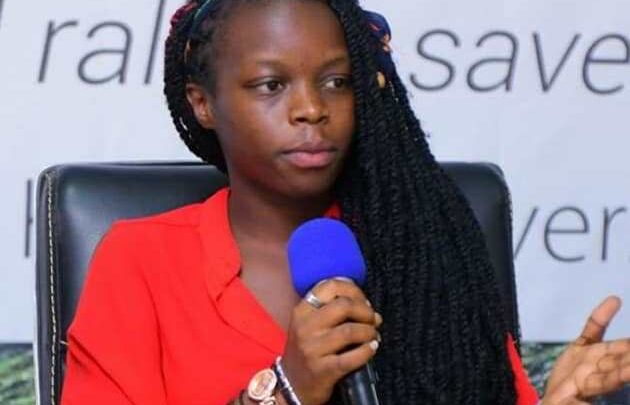 My name is Ineza Umuhoza Grace, please call me INEZA. I am an Eco-feminist from Rwanda and an advocate that youth inclusion should be beyond advocacy and conference participation. I am a Environment and Water engineer from the University of Rwanda, a YALI Cohort 35 alumni, an emerging leader 2017 MOREMI, an entrepreneur and a foodie.
PASSION
I love my country and my continent, since 2012 I always engaged myself in activities that can contribute to solve my community issue. In 2014 I followed environment engineering to link my environment passion and my commitment to act for the community. I shaped my thinking to be a leader that will serve Afrika and ensure a stable environment to the next generation.
PROBLEM
In 2017, I was part of the UNCCD youth forum, upon the declaration of the global youth initiative to combat desertification I left with a sense of urgency in acting in my country. The environment information gap between the youth and environment agencies, the insufficiency of youth actions in the environment sector and the inactive recognition of the youth contribution called me to do what I can to resolve it.
SOLUTION
In my own knowledge, judgement and ability, I started by doing a small outreach to find if there is youth who are willing to commit to the creation of a stable environment in the community. In 2017 I started what is today known as The Green Fighter a female youth led environment NGO operating in Rwanda since 2018. Our contribution is in form of projects implementation, environment education and action driven advocacy. To date we have conducted +10 initiative (global goal jam, April fool day, National debates, Dialogues) +3,000 young people are beneficiaries; we designed five community-based projects, two of which will be implemented soon.
"With the climate change impacts being exacerbated within our community, youth voice matters at every stage of designing and implementing projects for a sustainable development of a country" Ineza.   http://www.thegreenfighter.org
Source: Climate Daily Effects (C.D.F) is a social media platform that share stories and solutions to climate crisis in everyday life. C.D.F is presented to you Friday of every week by LYCA 's Climate Education Coordinator Miss. Kadiatu A. Sheriff. Climate Daily Effects is an initiative of  Liberian  Youth for Climate  Actions (LYCA)
You can share your stories and solutions to us (LYCA ) through these media: Nyanfor7077@gmail.com, lycactions@gmail.com , Whatsapp (+231776882413), Follow us on Facebook @LYCActions
www.delreport.com