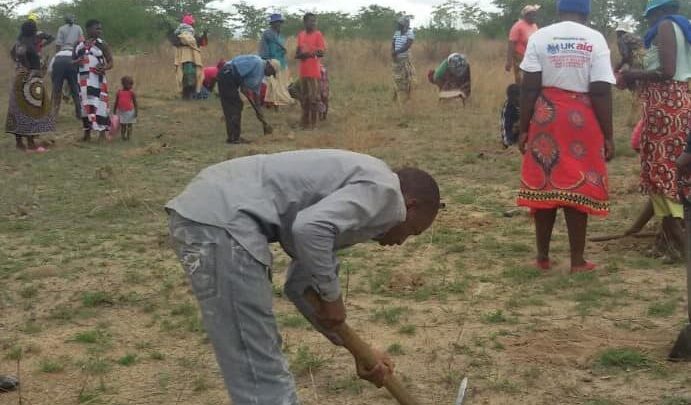 Tafadzwa Chikutsa is a young  global leader from Zvishavane a small town in Zimbabwe. He is an Environmentalist by profession specialising in the Management of Natural Resources. He is passionate about the Conservation of forests and Wildlife. He is also a member of the Zimbabwe Youth Movement to Combat Climate Change (ZYMCCC).
PASSION
Tafadzwa is passionate in seeing Africans taking giant steps towards overcoming all the obstacles we face as a continent. I believe  African problems require African solutions. We have the resources, we have the manpower and we have the brains.
PROBLEM
Its fair to say climate change is not some scare tactic being promoted by environmentalists but its actually something we have all experienced. Zimbabwe has recently been experiencing signs of climate change such as severe droughts ,flooding in low lying areas and shifts in seasons. Recurrent droughts have therefore resulted in high mortality/reduced fertility of wildlife as well as shrinking of water supplies.
SOLUTION
The fight against climate change requires a collective effort as the effects are shared by all. We have to start thinking of using new alternatives  in terms of technology ,sources of energy and planting more trees in order to increase carbon sequestration bearing in mind that  more mitigation equals less serious climate change effects
Contact me via
Email –  tchikutsa@gmail.com
Facebook  Tafadzwa chikutsa
WhatsApp  +263777469959
Source: Climate Daily Effects (C.D.F) is a social media platform that share stories and solutions to climate crisis in everyday life. C.D.F is presented to you Friday of every week by LYCA 's Climate Education Coordinator Miss. Kadiatu A. Sheriff. Climate Daily Effects is an initiative of  Liberian  Youth for Climate  Actions (LYCA)
You can share your stories and solutions to us (LYCA ) through these media: Nyanfor7077@gmail.com, lycactions@gmail.com , Whatsapp (+231776882413), Follow us on Facebook @LYCActions
www.delreport.com