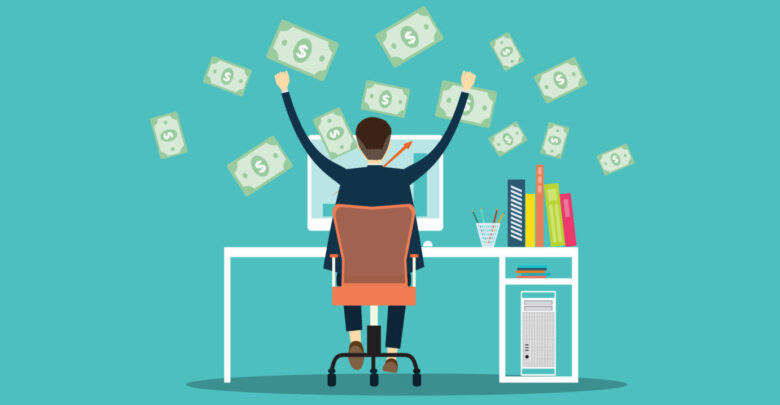 As people continue to be active online, it's also becoming more evident that selling over the internet is the future of businesses. Whether you're just starting or you've been around for quite some time, establishing an online presence to attract customers and sell products is vital to your success.
If you haven't tried online selling yet, or you can't seem to find any success doing so, you may need to understand quite a few things first. This article will teach you some of the best tips to increase your sales online.
Online Selling Tips
With all the benefits you can get from online selling, it'll be a mistake not to use the internet to grow your business. If you're ready to make the shift, below are some of the best tips you can use to boost your sales online.
SEO Strategy
One of the best strategies among all the different types of online marketing is SEO or Search Engine Optimization. This form of marketing uses the algorithms of various search engines such as Google or Yahoo to direct online traffic to your website. SEO marketing makes your business more visible online and allows your target market to reach you instead of the other way around.
Choose the Right Platform
There are lots of eCommerce platforms that you can use to sell your products. Social media networks have recently provided their users with a feature meant for selling, like the Facebook Marketplace. You can also use online selling platforms like Amazon or Shopify because people also use them to find products.
Website Investment
Do not hold back when building your website. One of the biggest challenges of online selling is that people are now hypercritical of websites because they're afraid of phishing and other online fraud. Make sure that your website is trustworthy. Even if you're using an eCommerce platform, it would be helpful if your business page is attractive. Design your Shopify webpage so that it looks professional. A business page that pays attention to detail doesn't just attract new customers but also keeps them coming back.
Reduce Friction
Now that we've mentioned paying attention to detail, be sure to reduce friction when listing your products online. That means any essential information about your product should already be visible, lessening the need for customers to ask questions. From the product description to shipping fees, ensuring that your customers get the best experience while browsing your business page is important in making sales.
Don't Send Customers Away
While listing your products on your webpage, make sure that you don't include links to your Facebook or Instagram page, even if you think that means growing your online presence. Remember that going online means your customers are one click away from reaching you, which means that going on social media networks keeps them at the same distance from distractions. One moment they might be checking your page, and the next minute they're already browsing other stuff in these networks. Keep your webpage informative but don't send your customers away.
Find a Selling Point
Whatever product you choose to sell, chances are, there are already countless other competitors selling the same item. The question you need to ask yourself is how you're supposed to stand out. That's why you need a unique selling point. What you need to do is to observe your biggest competitors in the market and find out what it is you have that they don't. If you can find that, you will gain leverage over the competition and establish your name in the industry.
Be Careful of Promos
It's easy to attract customers with promotions. That's why lots of businesses, especially big ones, offer free shipping, discounted prices, or freebies. You may jump into that hype and think that it would benefit your business. However, you have to be mindful of your margins. Always make it a point to run the numbers and determine whether the cost of shipping or other promotions still generates profit for your business. You may think you're attracting customers, but that may cause you to lose money in the long run.
Understand Your Customers' Needs
Probably the best piece of advice we could ever give you is to understand your customers' needs. Any business will not survive without its customers. That's why you must know what brings them in and what keeps them coming back. Don't underestimate the power of surveys and feedback. This is your ultimate key to growing your business.
In today's digital age, almost everything can be done online, and that includes shopping. To maximize the benefits of online selling, make sure that you know what you're doing. Do your research and follow the best tips you could find.