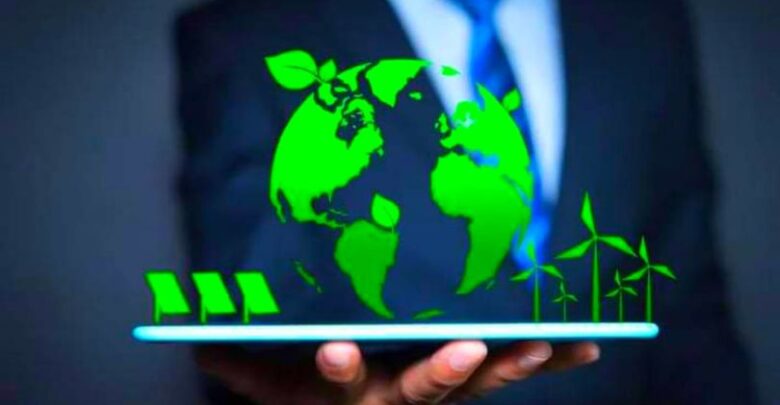 By Dela Ahiawor
Sustainability is picking up steam as an imperative for doing business in today's world, bedeviled by climate crisis.
That being the case-emerging markets (developing economies) are beginning to embrace and innovate towards a more sustainable corporate culture. Among all the emerging markets, the South-Asian country, India- is the front-runner showing a growing concern for sustainability reporting.
In a recent poll to gauge the growing interest in sustainability reporting across the globe by GlobalData, a data analytics and consulting firm headquartered in London, indicated a preference for contemporary sustainability frameworks in emerging economies.
Per GlobalData's first quarter (Q1 2021) verdict survey: "India had the highest of respondents (93%) favouring contemporary frameworks, while the US had the least at 58%. Middle East and North Africa (MENA) and Asia-Pacific (APAC) regions, with 88% and 86% of the respondents in favour of contemporary frameworks, respectively.

All respondents from Central and South America regions were in favour of contemporary sustainability frameworks.
74% of respondents voted in favour of public companies using objective and contemporary sustainabilty frameworks.
In contrast, only 76% of the respondents in Europe, and 59% of the respondents in North America, favoured contemporary frameworks."
Some of the widely adopted contemporary sustainability frameworks in emerging economies according to Globaldata are: "The Sustainability Accounting Standards Board (SASB), the Task Force on Climate-related Financial Disclosures (TCFD) and the United Nations' Sustainable Development Goals (UN-SDG), " to name but a few.
Sourish Chatterjee, Principal ESG Analyst at GlobalData noted in a news release on May, 12 that: "The value of sustainability reporting is multifold. The surge in adoption of such contemporary frameworks is likely due to investors being hungry for information on how ESG impacts a company's financial performance. At the outset, it facilitates consideration of environmental, social, and corporate governance (ESG) impact across products, services and operations while also enhancing transparency around ESG risks and opportunities."
"Emerging markets must comprehend and leverage competitive advantages that can be derived from effective sustainability strategies. Most companies in developed markets have traditionally used the Global Reporting Initiative (GRI), the adoption of SASB and TCFD is a growing trend in these markets."
Sustainability reporting seeks to help companies to disclose their economic, social and governance (ESG) performance (non-financial performance), as well as, their financial performance. This comes with benefits including: Improvement in consumer confidence, increased innovation, improvement of risk management and improved corporate reputation.
Summing up, sustainability frameworks such as: SASB, GRI, TCFD, etc., unlike traditional financial reporting are latter-day corporate reporting tools used to increase transparency and accountability, aiming to re-direct the interest of business organizations from profit to sustainability.
Dela Ahiawor focuses on sustainability-related journalism and events across the globe. Follow him on twitter @DAhiawor
www.delreport.com