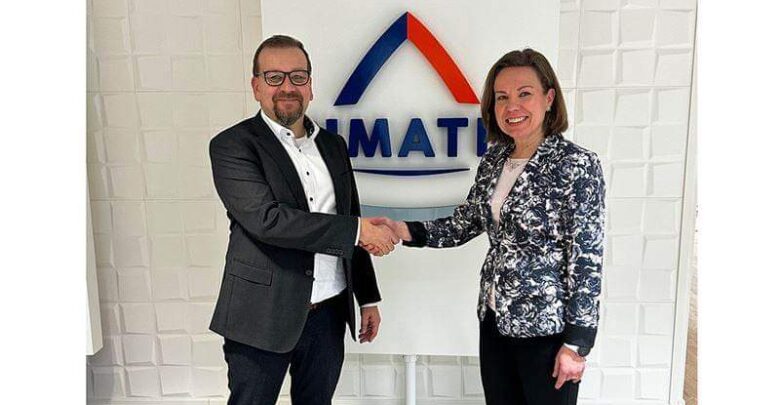 Dacke Industri is pleased to announce the appointment of Ms. Satu Rautavalta as the new CEO of Pimatic Oy, effective April 1st, 2023. Mika Virtanen, VP of Air Technology and Electromechanics, Dacke Industri will take over the role as Chairman of the Board in Pimatic, effective April 1st, 2023, after Lars Fredin, Group CEO of Dacke Industri.
For over ten years, Satu held leading positions as CEO and COO in various industries such as hydraulics, engineering and design, robotics and automation, wholesale, and retailers' network, and more. She has a lengthy background within the manufacturing industry, with 25 years of work experience in sales and management positions.
Most recently, she came from Länsihydro Oy, where she was managing director. The company manufactures hydraulic cylinders and offers versatile services in the manufacturing, maintenance, and subcontracting of hydraulic machines and machine workshop services.
Satu Rautavalta, CEO of Pimatic Oy, said: "I am excited to join Pimatic to work in close cooperation with both the professional staff and the customers of Pimatic. I look forward to further developing Pimatic as a leading applied pneumatics solution provider."
"I warmly welcome Satu as the CEO of Pimatic. She will bring solid industrial and automation expertise to the company. With her experience, the company will take the following steps for growth, and she, with the team, can develop the company to be the best workplace. This change is an excellent step in the company's journey. I am excited to be a part of this as the Chairman of Pimatic Oy and release my time to lead Air Technology and Electromechanics division at Dacke Industri." Says Mika Virtanen, VP of Air Technology & Electromechanics and coming Pimatic Chairman of the Board.
"We are truly grateful for all the good work done by Mika to build a professional company with a great culture at Pimatic. Mika will ensure a smooth transition to Satu, allowing time for him to hand over his current responsibilities as CEO for Pimatic and now enter the role of Chairman of the Board and, and since November 2022, VP of Air Technology and Electromechanics. Satu is greatly welcome and the right person to continue the journey of Pimatic towards further development with strong growth and a clear strategy." Says Lars Fredin, Group CEO at Dacke Industri and Chairman of Pimatic Oy.
About Pimatic Oy
Pimatic focus on applied pneumatics and low-pressure hydraulics. The company offers customers more added value by providing efficient pneumatic solutions and services.
Pimatic is an 'old' name for a new pneumatic opportunity. Its history in applied pneumatics dates back to 1974, and the new company name has been in active use as a brand name till today. With manufacturing and R&D facilities in Huittinen, Finland, the company now employs approximately 50 persons and has net sales of 11 MEUR.
Today, Pimatic is the leading supplier of applied pneumatics and low-pressure hydraulics in Finland. With a strong vision for growth, it is the proven partner in pneumatic solutions for many globally leading manufacturers in their industries.
Pimatic Oy – Pneumatic Opportunity
This is Dacke Industri
Dacke Industri is a long-term owner that invests in innovative technology companies within selected niches with potential for development. We provide expertise and strategic guidance to build sustainable companies over time.
We follow a decentralized model where our companies have a high degree of autonomy and are run independently.
Our companies have their own products or systems with a strong technical focus, development- and design expertise, and quality execution. The companies use existing platforms for innovation and work towards environmentally sustainable products and production.
Dacke Industri is owned by Nordstjernan since January 2016.
Today Dacke Industri has 19 subsidiaries, close to 1900 employees worldwide, and a net sale exceeding SEK 4 billion.