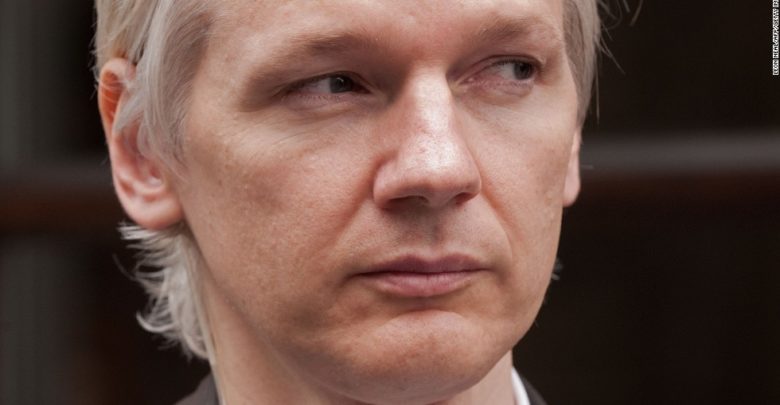 Judge Emma Arbuthnot said the warrant stands, rejecting a call from Mr Assange's lawyers for the warrant to be revoked because he is no longer wanted for questioning in Sweden.
Mr Assange's team argued the UK warrant should be withdrawn as it "lost its purpose and function".
The defence papers stated: "He [Assange] has spent five and a half years in conditions which, on any view, are akin to imprisonment, without access to adequate medical care or sunlight, in circumstances where his physical and psychological health have deteriorated and are in serious peril."
Mr Assange has been holed up in the Ecuadorian embassy in London since he took refuge there in June 2012 to avoid extradition to Sweden.
Swedish prosecutors were investigating allegations of sexual assault and rape made by two women in 2010.
Swedish prosecutors dropped the case last year, but Assange was still subject to a British arrest warrant for jumping bail in 2012.
Had the judge ruled in Mr Assange's favour, he would have been free to leave the embassy without being arrested on the British warrant.
However, Mr Assange suspects there is a secret US indictment against him for WikiLeaks' publication of leaked classified American documents, and that US authorities will seek his extradition.
Earlier this month, Ecuador said it had granted the Australian-born hacker citizenship, as the South American country tried to unblock the stalemate that has kept Assange as its houseguest for five-and-a-half years.
Ecuador also asked Britain to grant him diplomatic status. Britain refused, saying "the way to resolve this issue is for Julian Assange to leave the embassy to face justice."
ABC/AP