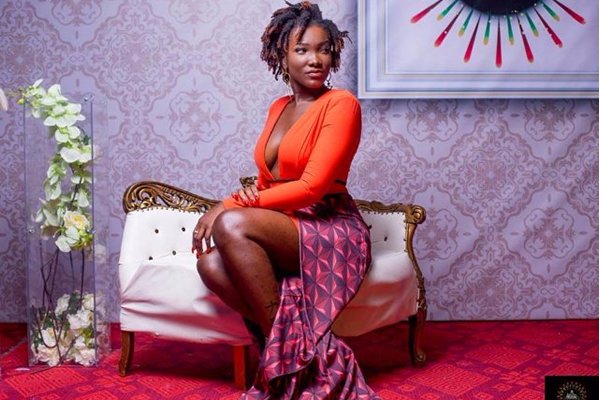 Organizers of the Vodafone Ghana Music Awards (VGMAs), Charterhouse Productions says the late Ebony Reigns still qualifies for the 19th edition of the awards.
Prior to her unfortunate sudden demise, Ebony had been widely tipped as a major candidate for this year's top award, Artiste of the Year.
The 90s Bad Gyal as she called herself released several hits songs and her performances were the toast if many events in the course of the year.
She has been touted as a possible first female artiste to win the VGMA Artiste of the Year, but hopes were shuttered following her sudden demise.
However, the CEO of Charterhouse, Theresa Ayoade said even in death, Ebony still qualifies for nominations to all the categories of the awards, including Artiste of the Year.
She was speaking with Adom News Reporter Shine Acquah at a press conference of the 19th VGMAs.
The Charterhouse boss explained that the awards is not about the personality but about the work of the artiste, and there is evidence to show Ebony has worked hard over the period under consideration.
"We all know she has worked very hard the whole of last year and this is a very bad news to hit the industry. Her work is in the year in contention and her team has submitted everything in that regard, therefore, the public can vote for her when nominations are opened," she added.
Mrs Ayoade said if Ebony's work is adjudged winner of an award, the award will be presented as such in spite of her demise.
She urged the public to cast their votes for their favorite artiste including Ebony, adding that her demise does not make any difference at all.
Below is the proposed VGMA 2018 calendar.
Launch Party Friday 2nd March Accra – Movenpick
Nominees' Jam Saturday 24th March – Cape Coast
Music Seminar 12th April – Movenpick
Main Awards Night Saturday 14th April  – AICC
After Party – Saturday 14th April – TBD
Celebration Jam Saturday 28th April – Tema
The various categories are as follows:
RECORD OF THE YEAR
BEST VIDEO
BEST COLLABORATION
AFRO POP SONG OF THE YEAR
MALE VOCALIST OF THE YEAR
GOSPEL SONG OF THE YEAR
SONG OF THE YEAR
BEST NEW ARTISTE OF THE YEAR
SONG WRITER OF THE YEAR
HIGHLIFE SONG OF THE YEAR
HIPLIFE SONG OF THE YEAR
AFRICAN ARTISTE OF THE YEAR
BEST GROUP
BEST RAPPER OF THE YEAR
HIPLIFE/ HIP HOP ARTISTE OF THE YEAR
REGGAE/ DANCEHALL ARTISTE
HIGHLIFE ARTISTE OF THE YEAR
ALBUM OF THE YEAR
GOSPEL ARTISTE OF THE YEAR
ARTISTE OF THE YEAR
HIP HOP SONG OF THE YEAR
FEMALE VOCALIST OF THE YEAR
BEST REGGAE DANCEHALL SONG
Myjoyonline.com