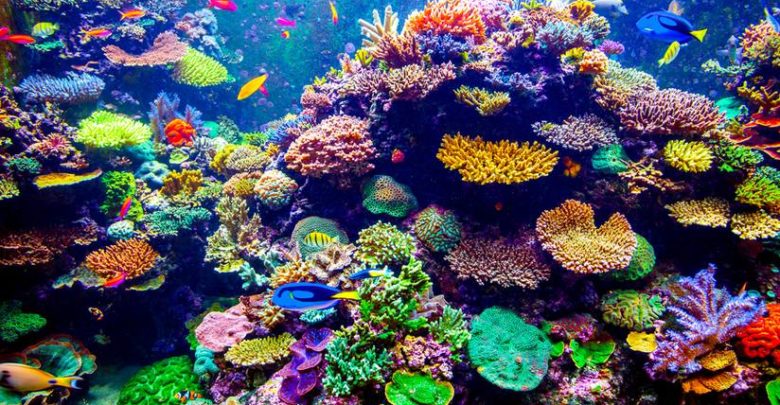 The United Kingdom's Prince of Wales has spoken of the need for a "rallying cry for action" to stop the decline of the world's coral reefs.
Speaking at the launch of the International Year of the Reef in London yesterday, the Prince said that coral reefs were "at a critical tipping point" and it was up to humans to ensure their survival or "fatally compromise our ability to safeguard the world's coral reefs and the species that will support future generations of humans and countless other species".
The International Year of the Reef is a campaign designed by The Ocean Agency, working with both UN Environment and the International Coral Reef Initiative. It aims to draw attention to the immediate crisis facing coral reefs; some accounts say one-fifth has died off, while other estimates put the figure closer to 50 percent.
By building on a cross-section of support from governments, the public, businesses and the third sector, the campaign hopes that 2018 can scale-up action already taking place to prevent further die off.
Also speaking at the campaign launch, Erik Solheim, Head of UN Environment echoed the Prince's sentiments by talking of "a critical juncture for the future of the world's coral reefs". He said that climate change and ocean acidification threatened their very existence.
"For too long we have been taking much more from them than we have given back…These underwater ecosystems sustain a quarter of all marine life and gift more than half a billion people essential food and livelihoods", he added.
UN Environment released figures to coincide with the launch which showed that funding to help protect reefs since 2010 has been inadequate to the task in hand, and commensurable to the benefits we draw from them. It estimates that coral reef ecosystems provide up $375 billion per year of economic benefit, through tourism, fishing and enabling new pharmaceutical discoveries. However, based on a survey of 83 countries, only $1.9 billion has been committed from 2010-2016 to conserve global reefs.
The Prince concluded his talk on a positive note, pointing out that the problem was not insurmountable: "the ocean has an astonishing ability to heal itself, if, if given the chance…we simply have to give it that chance".
Climate Action Programme